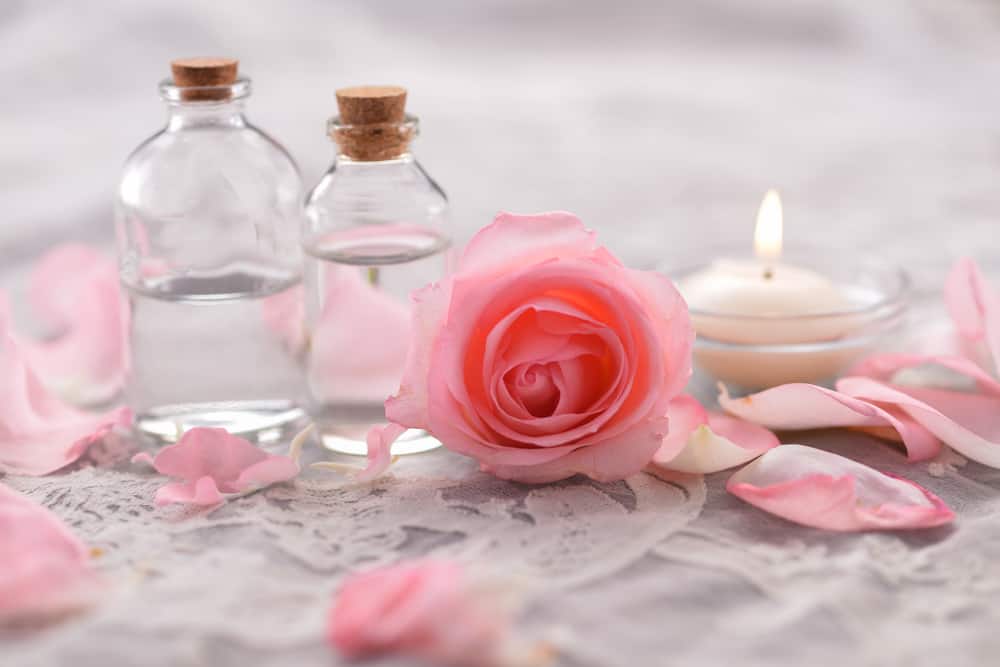 Rose Oil Reduces Anxiety And Depression
Rose oil is one of the priciest of the essential oils, but if you are desperate for relief from chronic anxiety or depression, it may be worth the investment. It has been shown to help people suffering from long-term grief, and it also helps to reduce panic attacks. Studies have shown that rose oil is beneficial for pregnant women. Some small studies have indicated that rose essential oil can positively affect sleep quality, so pregnant or not. It is certainly worth a try.
While it is well-absorbed in a bath, it can also be absorbed through a diffuser or a burning candle. Many perfumes also incorporate rose essential oil, so that could be another way of introducing it into your routine. Burning a candle that has rose essential oil can be part of a meditation or other relaxation practice. The overall benefit will include decreased anxiety and depression, improved mood, and overall better mental functioning. When combined with other essential oils like lavender, cinnamon, and clove oil, then added to a carrier oil like sweet almond oil, rose essential oil could be used to minimize the pain of menstrual cramps as well.