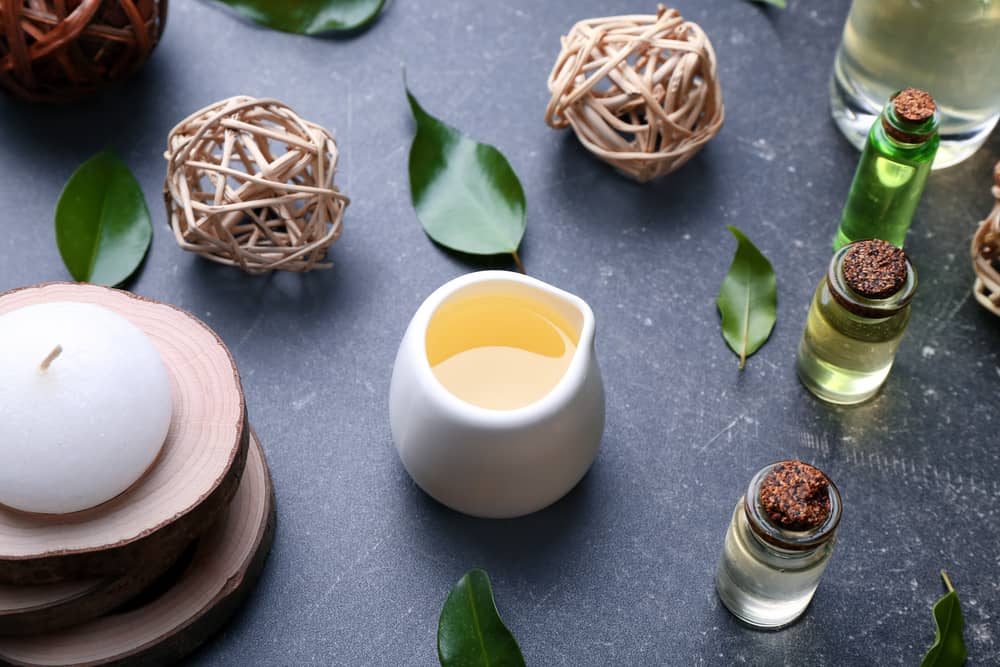 Tea Tree Oil Has Many Uses
Tea tree oil is a superstar of the essential oils, and it is one of the most well-known and commonly used. It is easily accessible, inexpensive, and versatile. Its antibacterial and antifungal properties make it suitable for skin ailments, including mosquito bites and nail fungus. The oil comes from the leaves of Melaleuca alternifolia, a tree native to Queensland and Australia. Though it is called the tea tree, it is not a tree that makes the tea we drink.
In addition to applying tea tree oil directly to the skin, it has health benefits that can be reaped when it is diffused, as when burning a candle that contains tea tree oil. Those benefits include improved immune function, respiration, and circulation. Also, tea tree oil helps eliminate foul odors, replacing them with a soothing, natural fragrance. Since tea tree oil is such a potent antimicrobial and antibacterial agent, it is a powerful tool against acne. Applying a tea tree oil solution to acne spots and scars has proven to be incredibly useful in several studies.