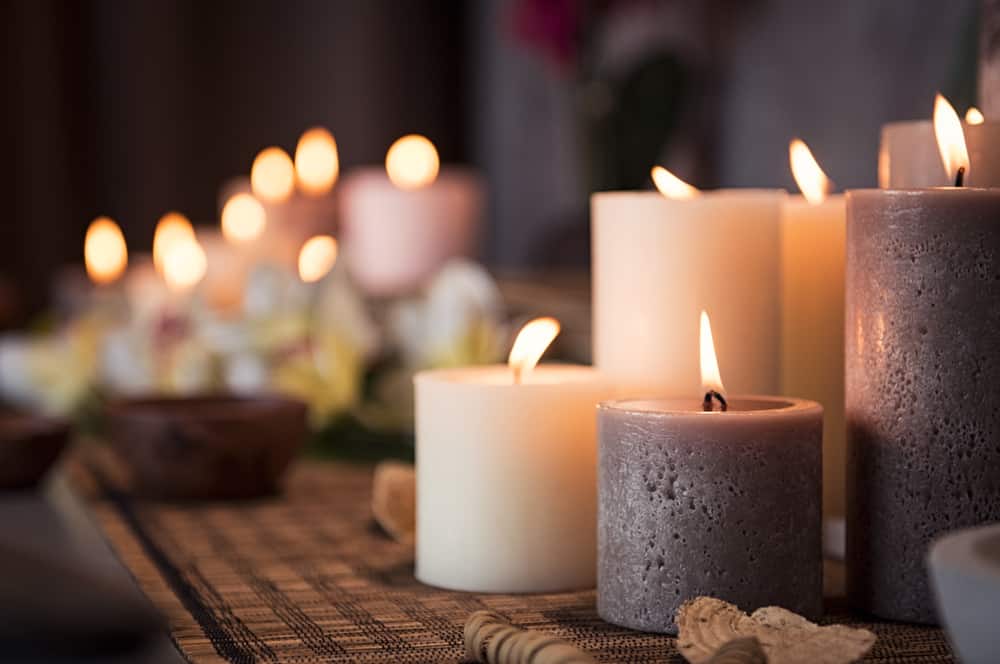 The Low Light Puts The Brain In A Relaxed State
Watching television, working on the computer, and scrolling through images on your smartphone bombard your brain with a high-intensity light, often referred to as "blue light." It is the same with fluorescent lights (how many disturbing scenes in movies involve fluorescent lights?). Over time, this light can cause anxiety and a more deprived mental state. Though we may need these lights for our daily functionality and productivity, we also need a break from them to maintain our health and sanity. Low light helps induce a relaxed mental state, so turn off the lights in your house and light a few candles. Maybe turn on a low-level lamp if the candles' glow is not enough for you to see. In just a few minutes, your brain waves will start to slow down, and you will feel calmer.
If you are interested in the science of it, we will explain it briefly. Looking at a candle flame allows our brain to shift from a beta brainwave to an alpha brainwave state. That means we shift gears from alertness and reactivity into relaxation and creativity. While we need both states for a healthy brain function, we often forget to allow ourselves to slip into that alpha brainwave state. Alpha brainwaves then shift into theta brainwaves, which is where we can meditate. Yay! All of this happens within a few minutes, and you have earned that!