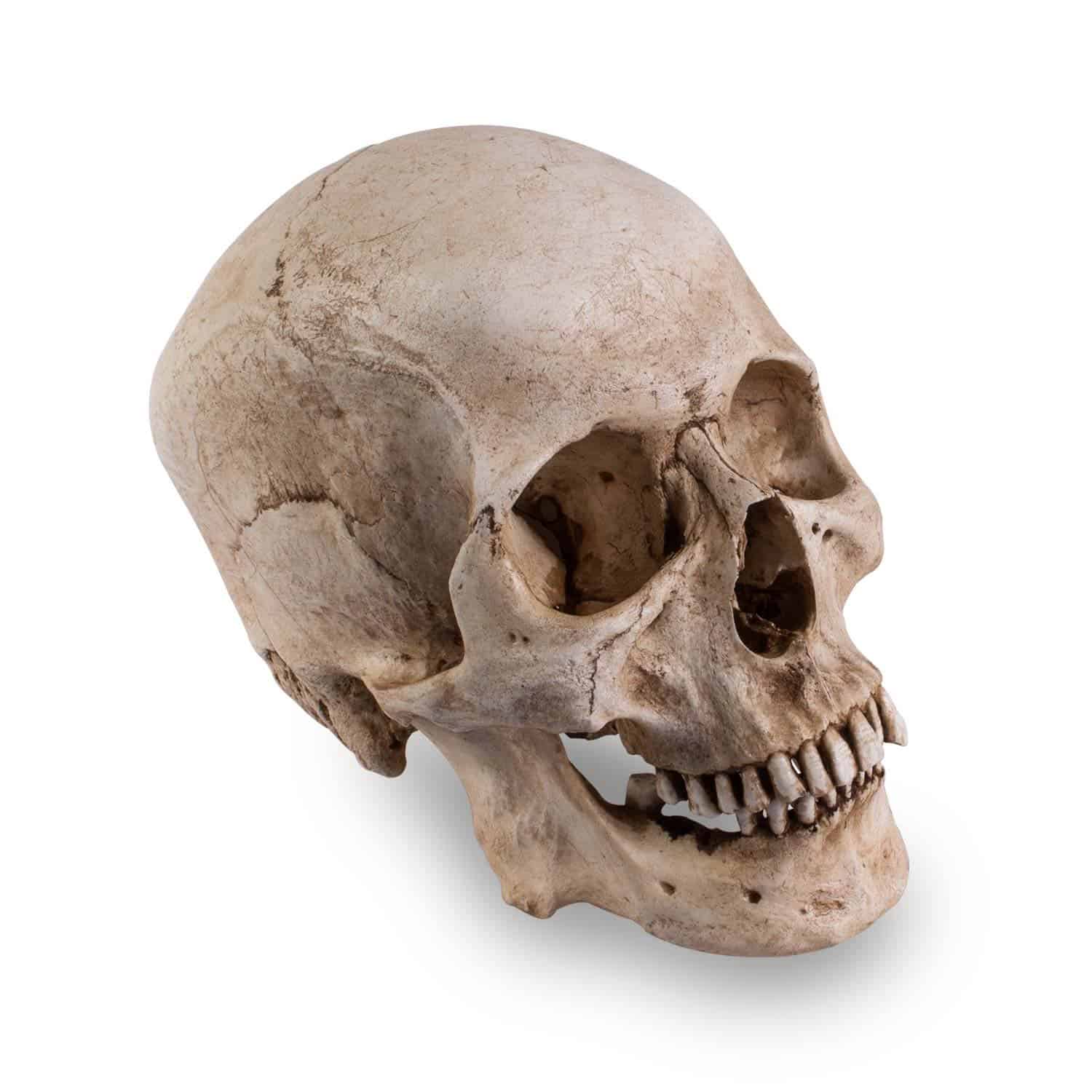 34. Our Skulls Have Shrunk
Today, our skulls are as much as 10% smaller than those of our ancestors. Why? Because our heads' shape is determined not only by genetics but also by the foods we eat. Like those that our hunter-gatherer forebears lived on, nutrient-rich foods caused their bones and muscles to become much stronger than ours. Their skulls were larger and stronger, and their jaws were larger, a necessary skeletal feature due to the strength required to safely chew the tough means and fibrous plants they lived on. As our diets have gotten more processed, our skulls have shrunk.
Additionally, the effort required in chewing food helps determine the shape and size of your skull. Chewing natural foods requires more energy, so before modern times, people had larger heads to masticate. Nowadays, we eat so much processed food – which tends to be quite soft, as well as nutrient-deficient – that our skulls are not growing as big as they once did. While all of the easy access to nutrients makes humans taller than ever, it has the opposite effect on our heads. If more natural foods keep making a resurgence, perhaps our heads will grow larger again.