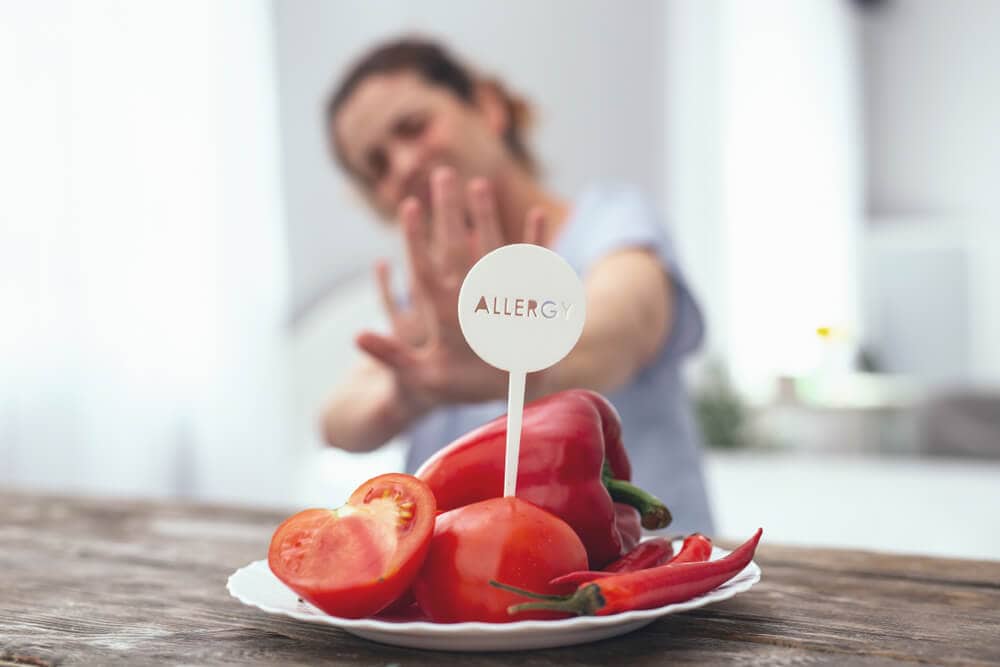 13. GMOs Are Causing More Food Allergies
Historically, people who have food allergies had shorter life expectancies. Imagine someone with a peanut allergy before Epi-pens. Should the person go into anaphylactic shock, there would be no way to reverse it. It would have been almost impossible for anyone with a severe food allergy to reach adulthood and pass any genetic risk for food allergies on to their children. There was also far less variety in foods available in eras past, especially for more impoverished people, so having a food allergy to any typical food would have been an absolute death sentence.
However, the biotechnology that has led to genetically modified food has caused more and more people to develop food allergies. In fact, by altering a plant's genome, bioengineers create new food allergies that did not previously exist. Food allergies have skyrocketed, particularly in the United States, where roughly one in 13 children, or two in an average classroom, will have severe food allergies today. This growth has had a massive impact on classroom activities, school lunch services, and more. School nurses now have to be continuously prepared to administer epinephrine and provide life-saving medical care.