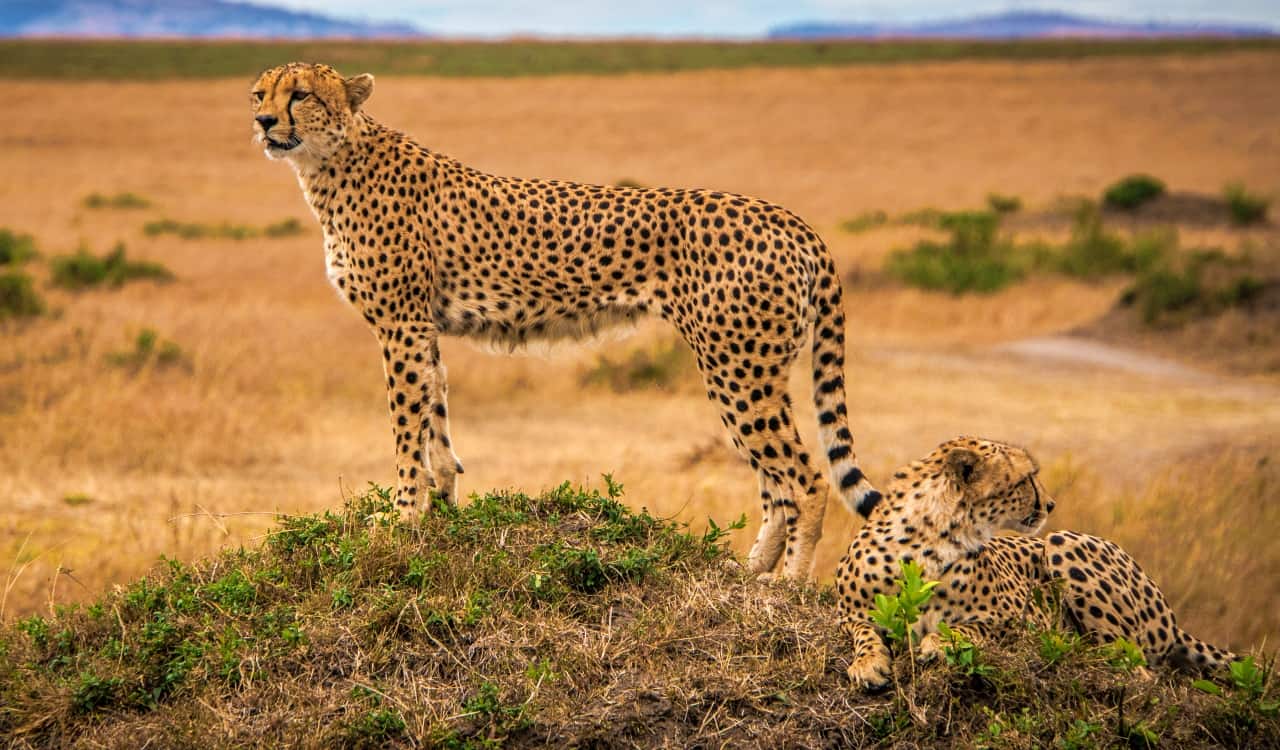 Cheetahs Cannot Roar But They Can Purr and Meow
Cheetahs are known to be the fastest land animal on the planet. They are capable of reaching around seventy miles per hour for a limited timeframe. The species does not often hit its top speed, especially for long. Thus, they average between forty to fifty miles per hour when hunting. While they are sprinters, cheetahs are still pretty large predatory cats. They are part of the big cat population that includes lions, tigers, jaguars, leopards, and panthers. All belonging to the Panthera genus.
All of those big cats are capable of roaring. This is due to a ligament within their voice box that has been stretched to create a large, sound-producing passage. That allows a wide range of pitch, thus allowing all of them to roar. Yet cheetahs do not have this stretched voice box, meaning they are unable to roar. For your average house cat, they have a fixed structure in their voice box that limits their sound range, allowing purring or meowing. Cheetahs have this fixed structure, just like your house cat.