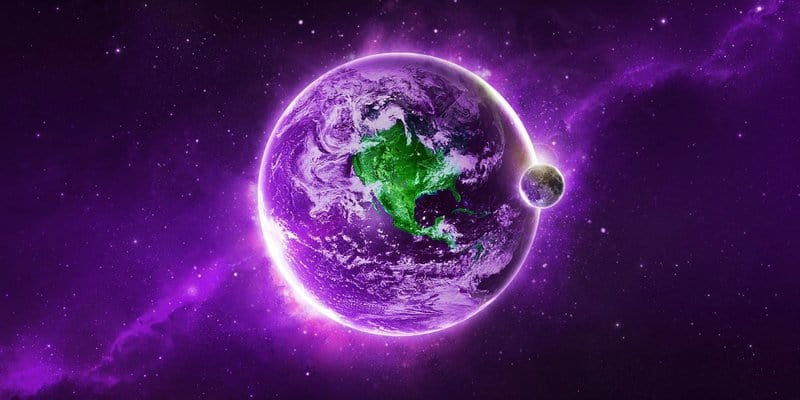 The Early Earth Was Purple, Not Blue
Living beings who live in galaxies lightyears away from us might very well be seeing an Earth very different from what we are seeing today. If you look at Earth from space, you'll see a very blue planet. That is due to all the water you can see from our many oceans. However, early lifeforms on Earth generated metabolic energy from the sun using purple-pigmented molecules called retinal. It is assumed that this predates chlorophyll and photosynthesis. This would have given the Earth a distinctly purple color, rather than blue from space. Scientific facts like this always freak us out.
On other planets, the retinal could create a biosignature that absorbs green light just like the way vegetation on Earth absorbs red and blue light. Earth is known for its oxygen, but we did not always have a great amount of it. For the first few billion years, we had rich carbon dioxide and methane. Yet 2.4 million years ago, that changed as an abundance of free oxygen in our atmosphere rose massively. This is assumed to be caused by cyanobacteria, able to form photosynthesis, transformed by sunlight and carbon dioxide. That forms into metabolic energy that produces sugars to give fuel life as they knew it.