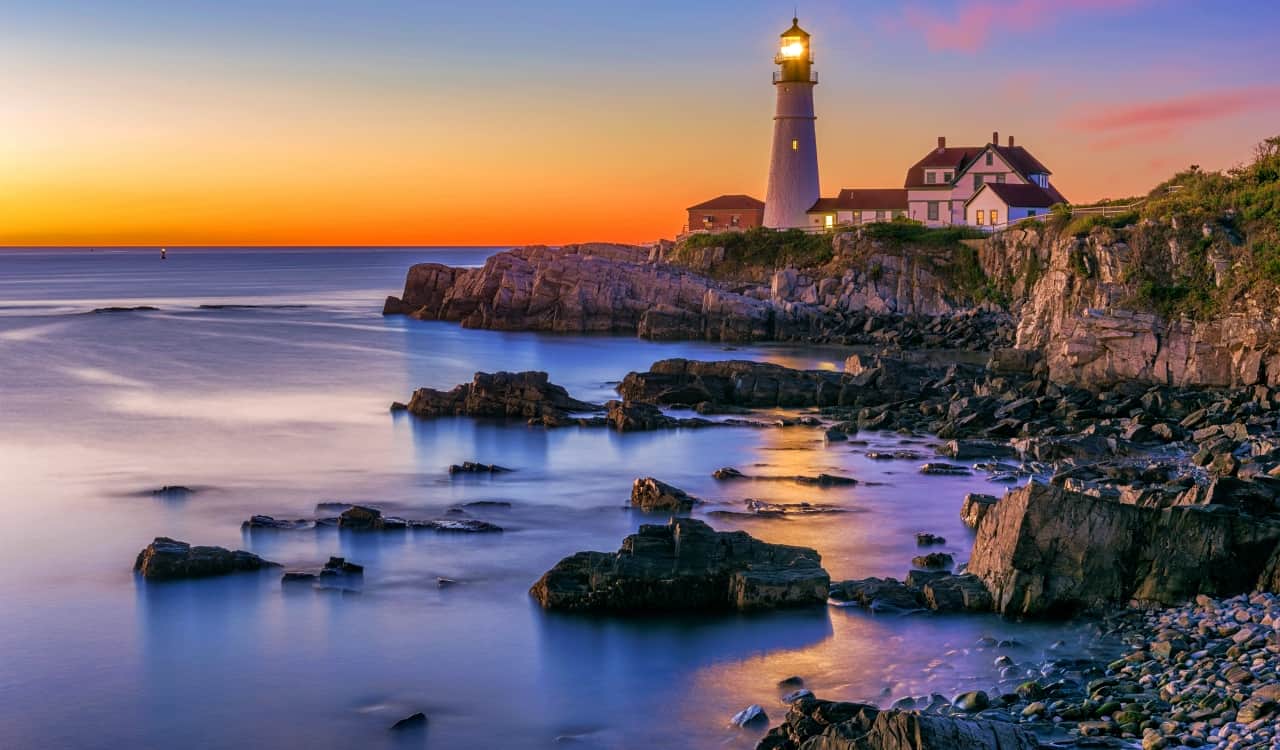 The Closest U.S. State To Africa Is Maine
We know, this seems impossible. How could Maine, nearly the United States' furthermost state, somehow be closer to the continent of Africa than any other state? One would assume Florida or even one of the Carolinas could be closer. Yet Maine is officially the closest. Basically, the easternmost point within the mainland United States is actually a peninsula known as West Quoddy Head.
That happens to be located in Lubec, Maine. This peninsula is roughly 3,154 miles from El Beddouza, Morocco. Of course, as most know, Morocco is part of the continent of Africa. Therefore, Maine is the closest U.S. state to the continent of Africa. It's weird to think about scientific facts like this. Geography is a tricky thing and our perception of it is more often than not skewed by our location or assumptions based on maps. Many world maps get things wrong, just ask New Zealand.