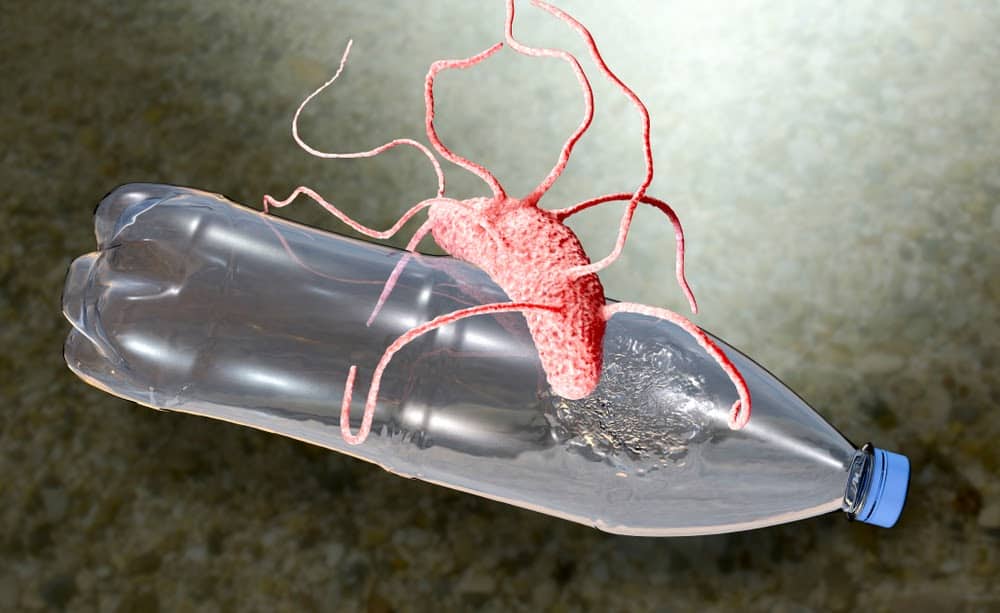 6. The Invention of Plastic-Eating Bacteria
Scientists have recently developed a mutant enzyme that cuts down the plastic bottles in the water. This invention could help in solving the plastic pollution crisis that this world is currently dealing with and allow the full recycling of the containers. This discovery surfaced in the year 2016 in Japan, where a bacterium was discovered that could naturally eat plastic at a dump waste. The team then worked on that enzyme to identify how it had developed.
However, the team had inadvertently made the bacterium better at breaking down the polyethylene terephthalate (PET) plastic that is used to make soft drink bottles. Professor John McGeehan from the University of Portsmouth, who led the research, said that it was surprising for the team when the enzyme become better at breaking down the plastic elements, and it is indeed a powerful discovery.