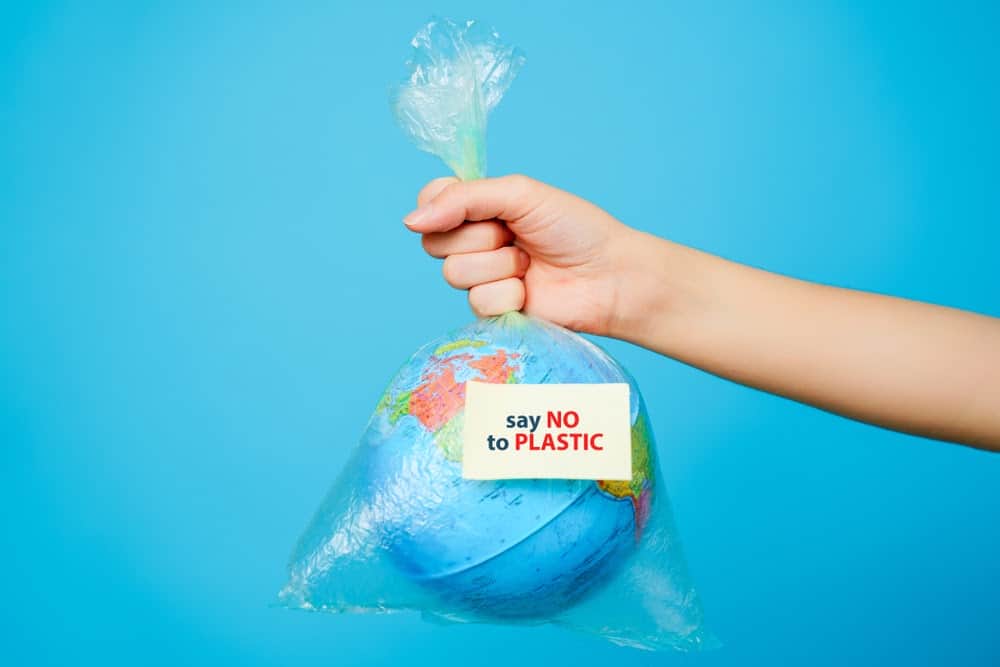 12. Minimize the Use of Plastic as Much as Possible
There are so many reasons to reduce the use of plastic in your day-to-day life. Still, if you want to save the ocean, it becomes imperative to do so. 8 million tons of plastic are dumped into the water bodies every year, killing millions of marine species and reducing the water quality. This one is an awkward situation, and not just for the sake of marine creatures; it impacts your life too, especially if you love seafood.
Single-use plastics are considered the most wasteful; however, they can be mitigated if you make specific changes to your lifestyle. Rather than purchasing a single-use plastic water bottle, opt for reusable water bottles that you can use for a longer duration. There has been a massive movement across various cities to ban the usage of plastic bags, straws, utensils, and other items that can be easily substituted by more sustainable options. Make sure that you make such changes in your house as well.