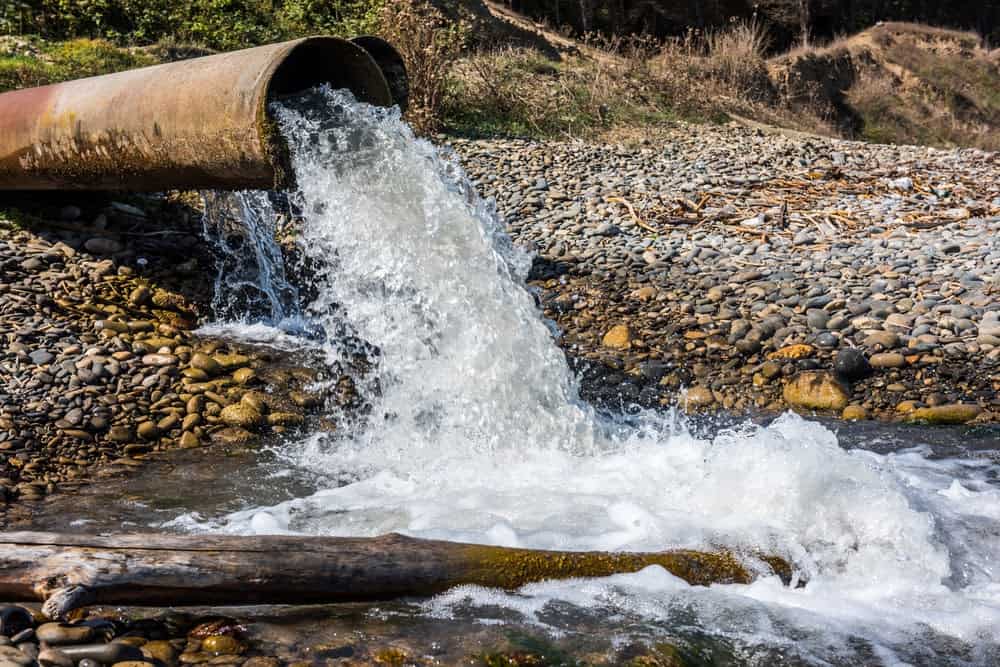 5. Windblown Plastics and Wastewater
Plastics are incredibly lightweight materials, and when they are dumped in landfills, they can be easily blown by the wind and enter the water bodies. Once they touch the water surface, they get easily sunken because of their surface area. Wastewater that is flushed into the environment from municipalities contains microplastics and fibers. Whether it is microbeads from toothpaste or synthetic fibers in clothes, plastics in different forms are washed down the drain.
Additionally, fibers and microplastics are too small to detect by a majority of municipalities. This means that these tiny particles get quickly passed through their treatment centers and leaked into the water bodies, including lakes, oceans, and rivers. Owing to agriculture run-off microplastics are also found in the remains of the treatment plants. These plastic wastes come from sewage sludge that is used as fertilizers. The microplastics from the sewage, therefore, impact various aspects of the river and eventually make their way into the oceans.