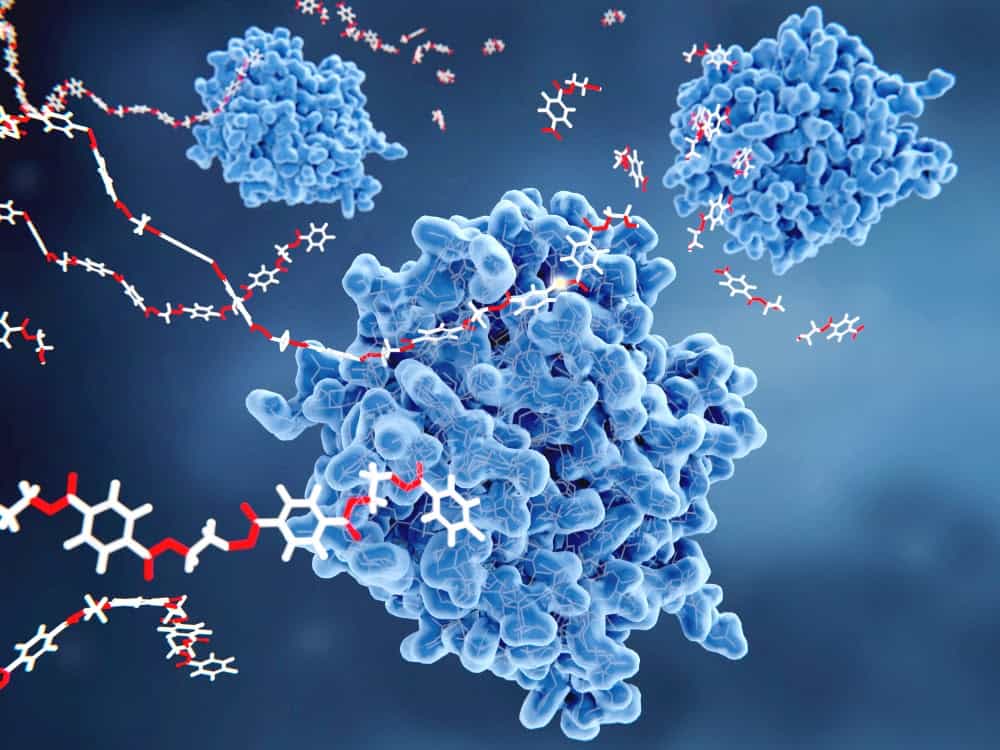 8. The Strong Potentials of the Enzyme
The potential of new enzymes signifies an effective way to recycle clear plastic bottles into original forms, thereby eliminating the need to make new plastic. The oil comes cheap, which makes the procurement of virgin PET cheap. So the manufacturers are more inclined to produce products from PET rather than recycling the plastic. However, public perception is evolving, and companies across the globe are looking for ways to adequately recycle plastic waste.
This new research was published in the journal Proceedings of the National Academy of Science. It stated that the team began to assess the exact structure of this enzyme that is produced by the Japanese bug. In the UK, the team used Diamond Light Source, which is an intense X-Ray beam that is 10 Billion times brighter than the sun and can display individual atoms.