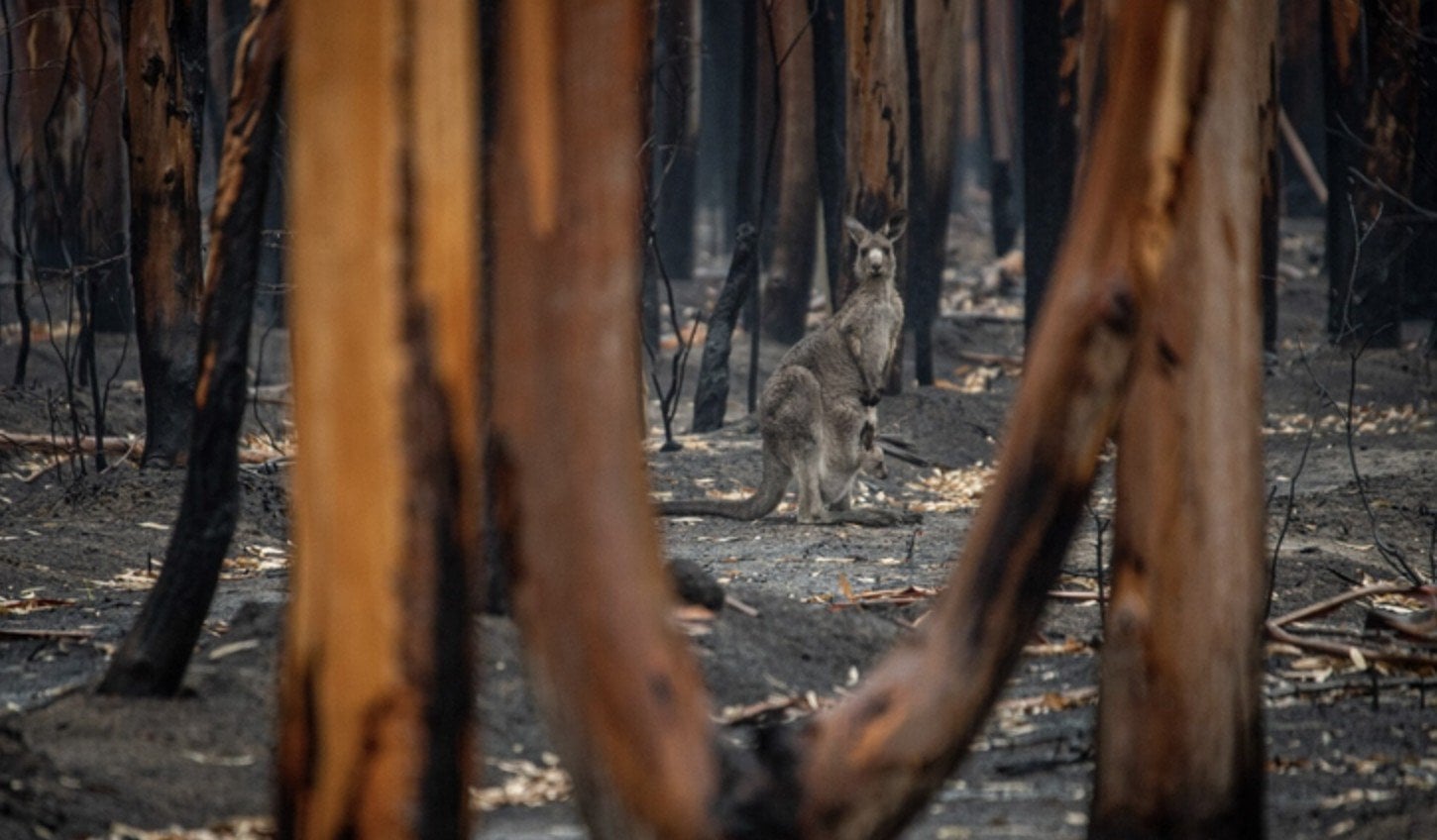 Kangaroo And Her Joey
Another disturbing image is of this innocent animal and her baby amongst burned, decayed debris, a result of a wildfire. The fire tore through the kangaroo's homeland, and now it's left with nothing but ash. It cannot survive in a place like this for much longer and is forced to leave its home and find food elsewhere.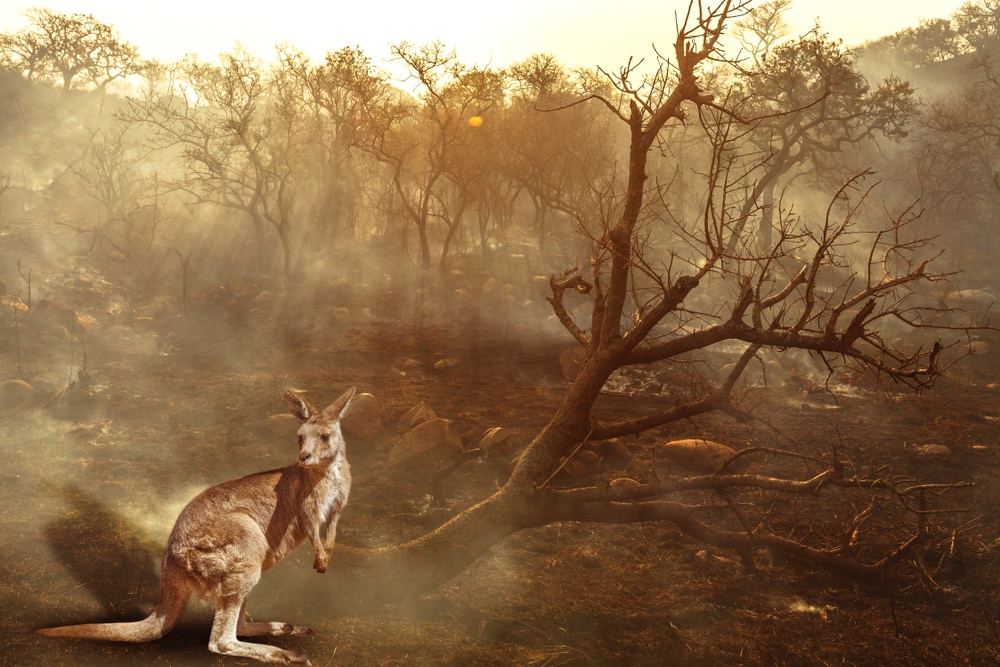 This is likely to happen more and more in the coming years and decades, as global warming and climate change affect animals and their habitats. Nature is resilient, though, and there's hope that places such as this will regrow. But it's up to us to slow down our destruction (National Geographic).