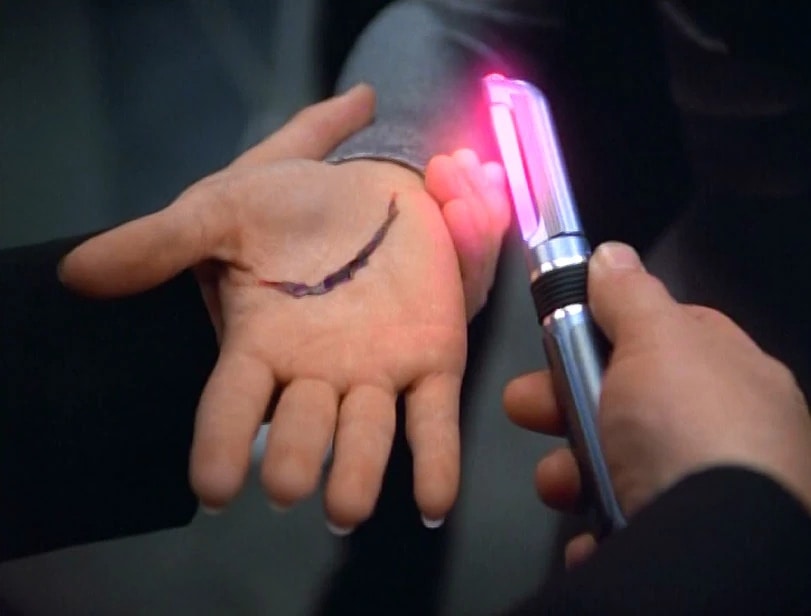 Our Version Of A "Dermal Regenerator"
On Star Trek, there is a very handy medical device known as the "dermal regenerator." It is handheld, capable of being used by pretty much anyone. Even though it's mostly doctors that use it on the show. The device is used to heal things like cuts and burns, and not even leave a scar behind. While often used for simple injuries, it's also used for quicker healing needs after surgical procedures. NASA actually began trying to make this a reality several years ago. They signed a patent license agreement with GRoK Technologies in 2014 to accomplish this.
The idea was to make tech that could regenerate bone and muscle since astronauts often lost bone and/or muscle mass when they returned from long space missions. Several others, such as Harvard Medical School, are also working on something similar. Back in 2019, however, the Imperial College London developed Traction Force-Activated Payloads or TrAPs. It creates a biomaterial that generates skin and then activates healing proteins to heal wounds quicker. It's almost like a spray-on bandage that also treats wounds. We're close to the real thing, we just need to get a bit closer.