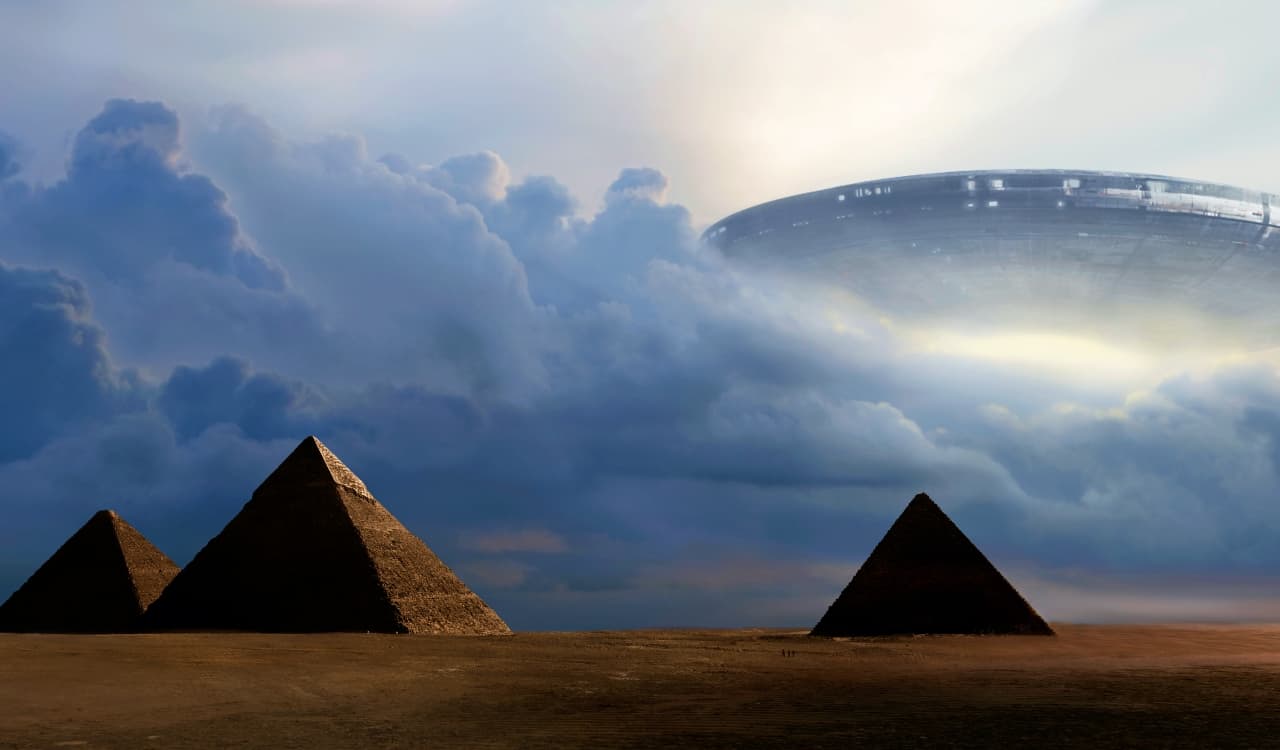 Conspiracy #3: Aliens Obviously Helped Us Make The Great Pyramids In Egypt
To be fair to conspiracy theorists here, the Great Pyramids in Egypt are incredibly well built. It's gotta be aliens, right? They are designed perfectly and actually line up properly with specific stars. The design of the pyramids lining up this way is not really alien or foreign, but due to their heavy astrological knowledge. Yet the Pyramid of Giza is potentially the most puzzling piece of architecture one could discuss. Why? First, the paste or glue they used to hold the blocks together is perfect.
Scientists have studied it and found that the materials can be found on Earth. But when trying to recreate the paste, they could not form anything anywhere close to the impressive paste the Egyptians used. There are also several areas of the pyramid we have yet to explore in-person or with technology. The blocks were massive and to move them with tools at the time would be incredibly difficult. It's uncertain how they made such perfect Pyramids with their equipment thousands of years later, but we do know it could be done by humans alone. Making alien connections unlikely.