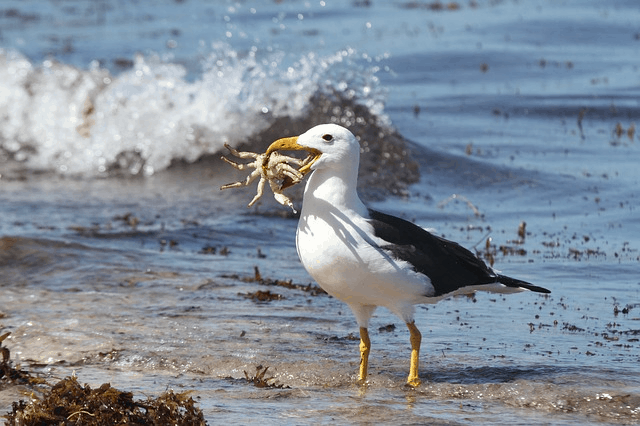 31. Pelagornis Sandersi
Pelagornis sandersi is a flying bird that went extinct more than 25 million years ago. It lived in North America during the Oligocene epoch's Chattian age. Only one specimen of Pelagornis sandersi has been discovered.
This bird had a wingspan of more than 24 feet, giving it the largest wingspan of any flying bird that has ever been discovered. Its wingspan is twice the length of a wandering albatross. The Pelagornis sandersi was quite heavy, weighing up to 88 pounds. Many scientists were surprised to discover that because generally, birds of that size cannot fly. Because of its reasonably small body and long wingspan, it was able to fly.