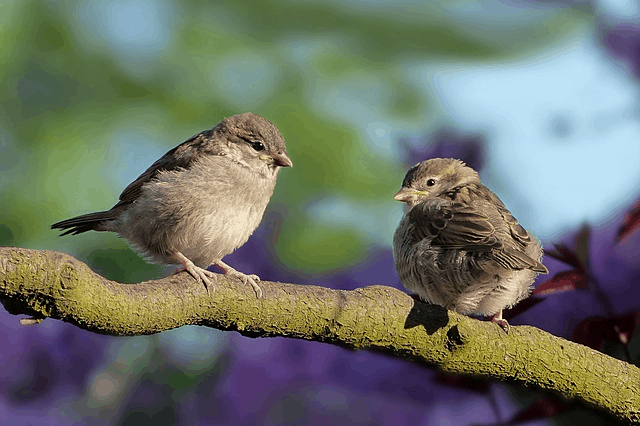 9. American Sparrows
American sparrows are perching birds and belong to the Passerellidae family. These birds eat seeds and are typically grey or brown in color. Many species of American sparrows have unique head patterns.
American sparrows are more closely related to Old World buntings than they are to Old World sparrows. They used to be classified as finches because they have similar markings and habits. These tiny birds hop on the ground while searching for seeds and grass. They have a soft song that they use to call back and forth to one another. American sparrows like to perch on stalks, shrubs, and low tree branches.