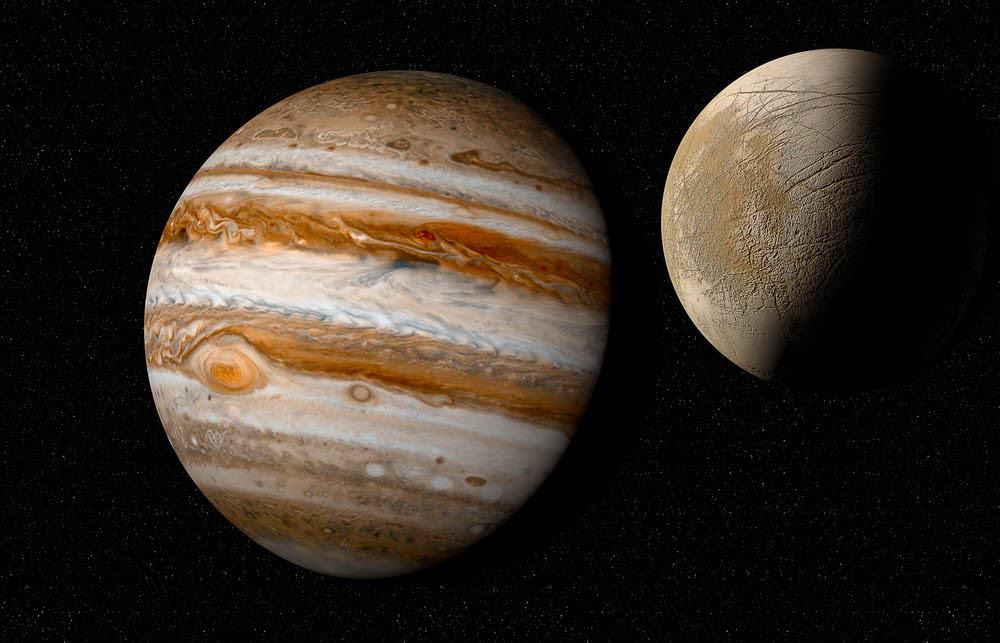 6. Jupiter is a stormy planet that is best known for its Great Red Spot.
The Great Red Spot has been present in Jupiter's atmosphere for more than 300 years. It is now known that the Great Red Spot is a storm that is spinning like a cyclone. Unlike a low-pressure hurricane, the Red Spot rotates in a counterclockwise direction in the southern hemisphere, showing a high-pressure system. The winds inside this storm reach speeds of 270 miles per hour. The Red Spot is the largest known storm in the solar system. It is almost twice the size of the entire Earth. The long lifetime of the Red Spot is likely because Jupiter is a mainly gaseous planet. It possibly has liquid layers but lacks a solid surface, which would dissipate the storm's energy. However, the Red Spot does change its shape, size, and color, sometimes dramatically.
Like Earth, Jupiter's storms tend to form closer to the equator and then drift toward the poles. Since Jupiter has no land, there is much less friction because there is nothing to rub against. There's just more gas underneath the clouds. Jupiter also has heat leftover from its formation comparable to the heat it gets from the sun. The temperature difference between its equator and its poles are not as great as on Earth. A geometric arrangement of storms would form if the storms were surrounded by a ring of winds turning in the opposite direction from the spinning storms. The presence of these anticyclonic rings causes the storms to repel each other rather than merge.