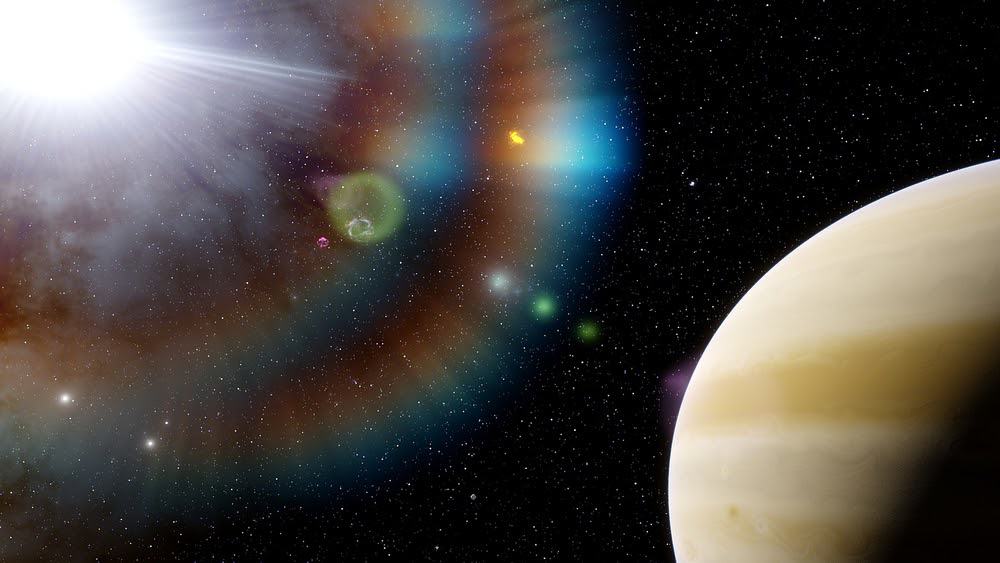 7. Wolf 1061c is tidally locked and has one side in permanent sunlight, and the other stuck in darkness.
The newly discovered planet, Wolf 1061c, sits alongside two other worlds. It is one of the nearest stars to the sun. It is said to be rocky, similar to Mars. Wolf 1061c has a mass that is slightly over four times the mass of Earth and orbits its star every 18 days. Wolf 1061c is too hot for life, but the Wolf 1061c star is much cooler than our sun. Due to the planet being tidally locked, one side will always be facing the star. This positioning changes the circumstances on the surface of the planet substantially. It leads to one extremely hot side and one very cold side. Scientists have discovered that the hot side's heat is circulating to the cold side due to the high winds that travel between them. In between those two extreme sides is a narrow band with a surprisingly pleasant climate.
Of all the alien worlds, Wolf 1061c is the only one that is potentially habitable. When scientists are searching for planets that could sustain life, they are essentially looking for a planet with nearly identical properties to Earth. In short, the conditions would have to be just right. The planet cannot be too far or too close to its parent star. If it is too close, it would be too hot. If it is too far away, then it may be too cold, and water would freeze. Wolf 1061c's orbit changes at a much faster rate, which means that the climate there could be quite chaotic. It could cause the frequency of the planet freezing over or heating up to be quite severe.