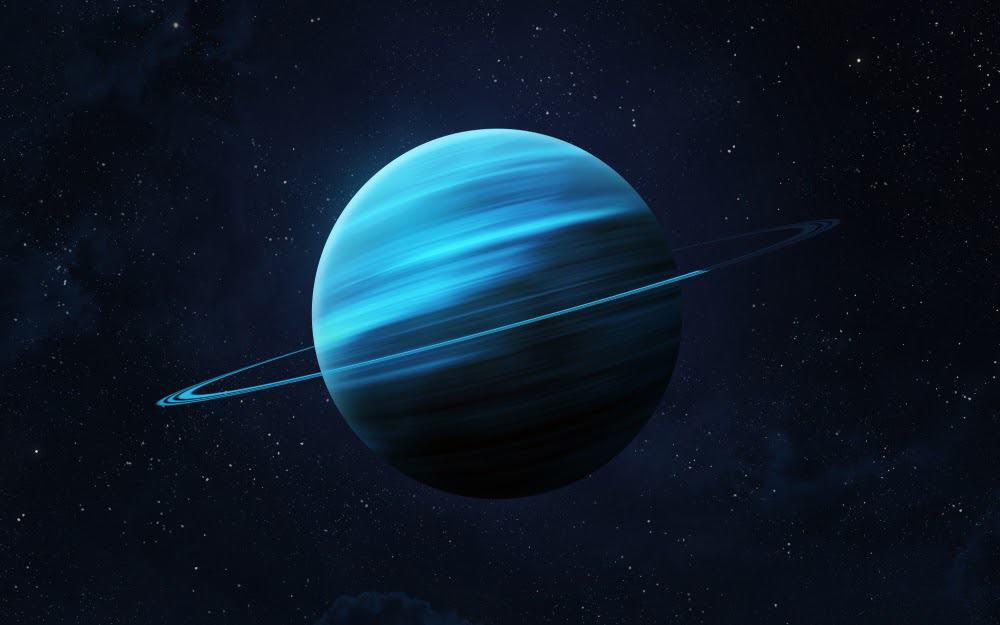 18. Uranus's unique rotating axis creates an unusual pattern of seasons over its long year.
As the coldest planet in the solar system, Uranus reaches temperatures of -371 degrees Fahrenheit. That is partially due to its severe tilt with its north pole facing the sun. While the north pole faces the sun, the other pole is in an extended period of darkness. Uranus might appear like a planet with minimal activity on the outside, but it has an extreme weather system in reality. A telescope from Earth has spotted massive hurricanes brewing on Uranus. Due to its extreme tilt, seasonal variations are intense when the planet's dark side comes out of its 40 plus year slumber. The frozen atmosphere heats up dramatically, causing violent storms.
Interestingly, Uranus is still warmer at its equator than the poles, even though the poles receive direct sunlight with a low sun angle. Unlike other gas planets, Uranus does not radiate more heat than it gets. That indicates the world may have a cold interior due to its lack of an internal heat source. In the summer and winter, parts of the planet see nothing but daytime or nighttime for the whole season, approximately 21 years. In the spring and fall, Uranus goes through the full day-to-night cycle every 17 hours. The planet's tilt has long been questioned. However, scientists theorize that it occurred due to a massive collision.