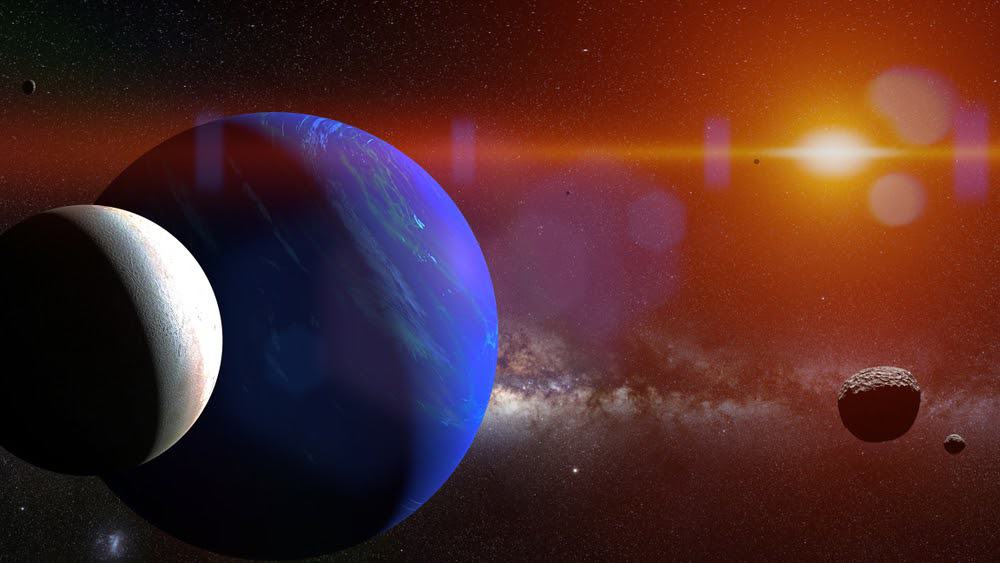 8. Triton, Neptune's bizarre moon, have active ice volcanoes that spew frozen nitrogen and methane.
Triton's surface is full of large and small volcanos that regularly erupt in the solar system. Triton's icy surface's first detailed images said that cryogenic volcanism, which occurs at super cold temperatures, is the most reasonable explanation for the dark plumes. The active ice volcanoes are said to be as high as 20 miles. The discovery of the ice volcanoes is shocking because Triton was believed to be a dead moon. Triton is so cold that its volcanic activity is driven by fluid ice and compounds such as nitrogen, changing from a solid to a liquid to a gas. The moon's volcanism is exceptionally similar to that on Earth except that it is icy.
The volcanoes on Triton appear to be a gentler version of the volcanoes on Earth. The frozen nitrogen and methane that spew out of Triton's volcanoes are caught in the moon's light winds and are gently deposited in a path up to 45 miles away from the vents – which can be up to two miles in diameter. The gas quickly refreezes as crystals that likely form a mushroom cloud that is caught in Triton's thin atmosphere and deposited downwind. The atmospheric haze that the spacecraft discovered above Triton may have been produced by volcanic eruptions. The driving force behind Triton's volcanoes appears to be nitrogen. If the temperature below the surface of Triton warms up by less than 20 degrees, the liquid nitrogen explodes into a gas that erupts through the surface with volcanic force.