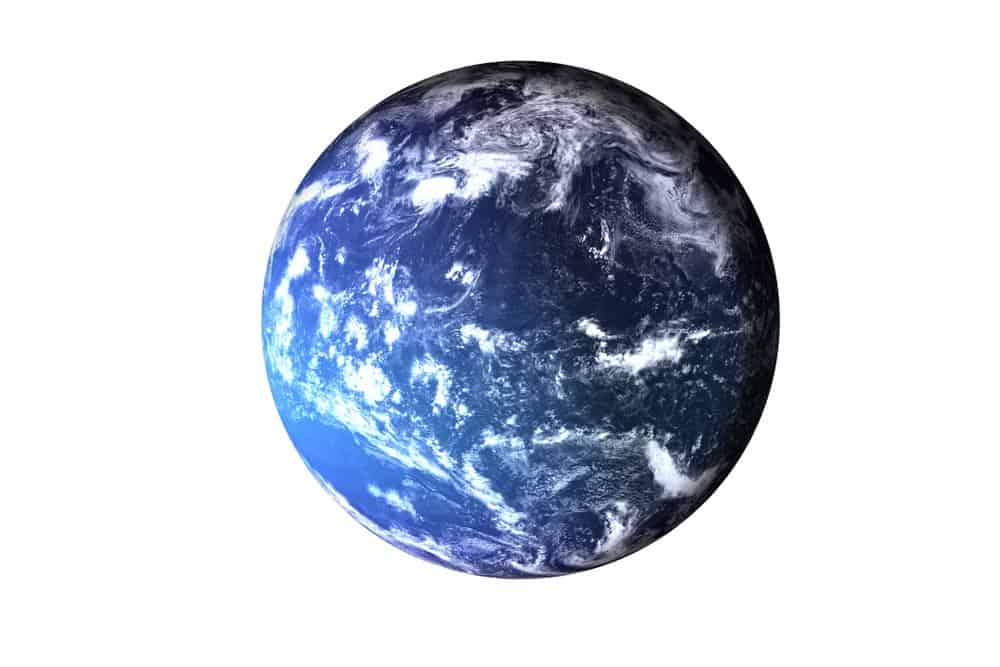 15. The blue color of this "blue alien planet" likely comes from molten glass rain.
The super-hot glass rain is just one of the consequences of the closeness between the gas giant alien planet and its sun. The proximity causes daytime temperatures to rise as high as 1,700 degrees Fahrenheit. The blue alien planet, also referred to as HD189733b, has an outer atmosphere that is far larger than one might expect. Although the blue color can appear unique and intriguing, this planet is anything but that. According to NASA, the blue gas giant has a terrible wind that is seven times the speed of sound. The wind speeds can blow up to 5,400 miles per hour and whip potential travelers in a sickening spiral around the planet.
The alien world rains glass sideways in the howling winds. This terrifying experience would cut anything in its path. Earth appears blue because the oceans absorb red and green wavelengths more strongly than the blue ones. In turn, it reflects the blue hues of the sky. The cobalt blue color doesn't come from the reflection of a tropical ocean. Instead, it comes from a hazy, blow-torched atmosphere that contains high clouds laced with silicate particles, which scatter blue light. It presented a favorable case for these kinds of measurements as it belongs to a class of planets known as hot Jupiters. This group of massive planets is similar in size to the gas giants in the Solar System, but instead, lie close to their parent stars.