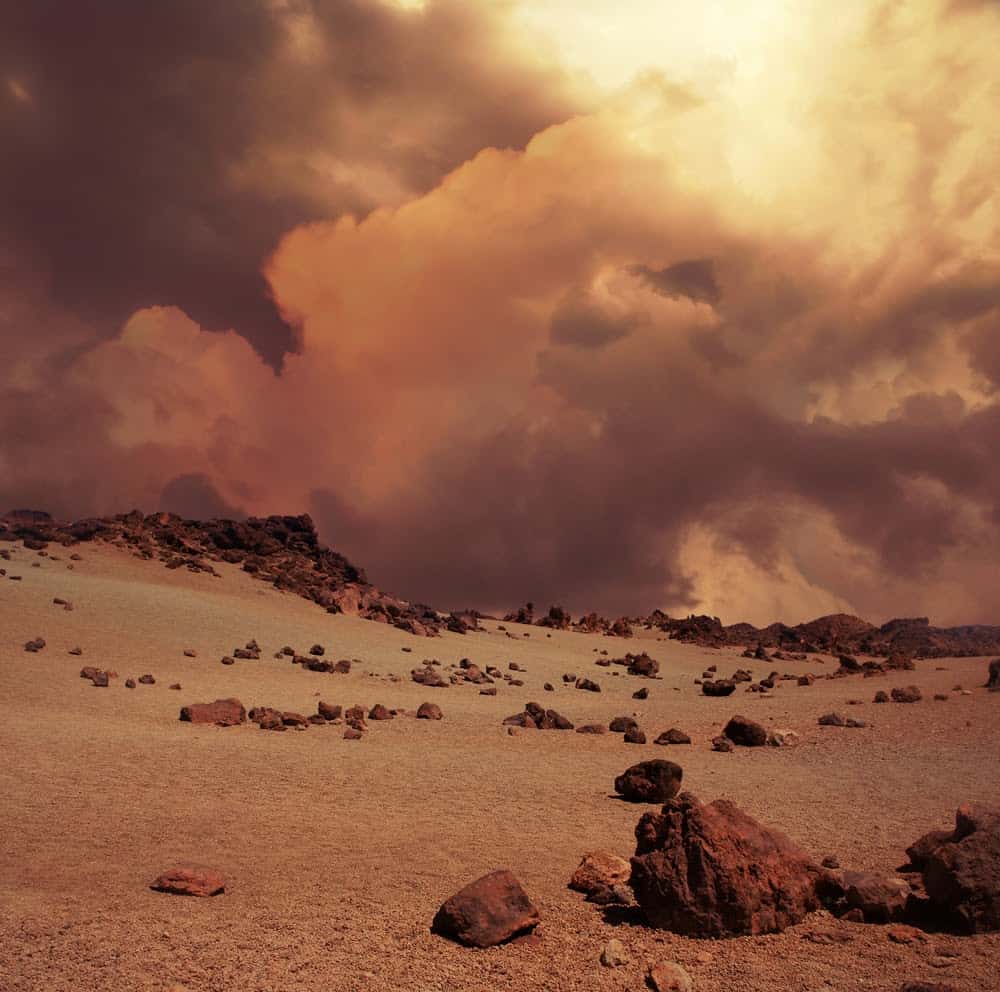 19. Mars' famous dust storms can last for months.
The understanding of Mars's atmosphere remains a mystery. However, there is plenty of bizarre weather that occurs on the planet. Mars is farther from the Sun than Earth is, and the air on Mars is extremely thin. In the daytime, summer temperatures only get up to about 80 degrees Fahrenheit. The temperature at night can drop to almost negative 200 degrees Fahrenheit. The cause of this drastic swing from warm to cold is that the air on Mars is mostly made up of carbon dioxide.
In comparison to Earth, the air on Mars is extremely thin. In fact, it is so thin that the heat from the daytime Sun escapes into space at night. Also, the thin air can kick up a huge dust storm. The massive dust storms can encompass the entire planet over a few days. Despite many hopes of astronomers in the nineteenth and twentieth centuries, Mars is not an inhabitable planet. The dust storms have been known to last for weeks or months. Smaller wind patterns also work to kick up dust devils, also known as desert tornadoes. Mars also has poles that are covered in ice caps, which creates intense snowstorms. While the snow on Earth is made of frozen water, the snow on Mars is made from frozen carbon dioxide, also referred to as dry ice.