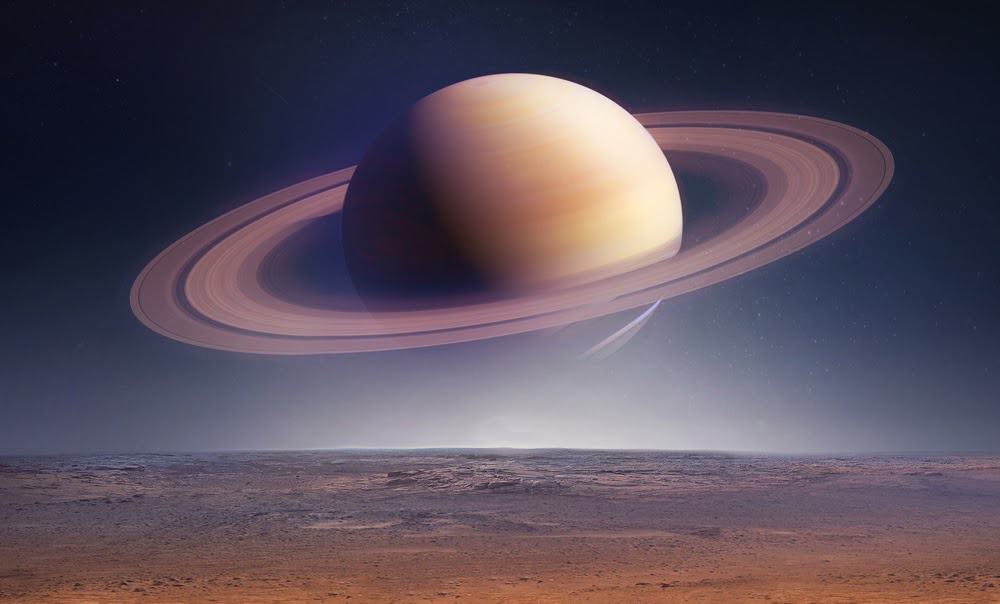 1. Saturn has a unique weather pattern of psychedelic clouds that are driven by internal heating.
Saturn rotates extremely fast but takes a little over 29 years to make one revolution around the sun. It is hard to determine the number of moons revolving around Saturn because it is difficult to distinguish between tiny moons and the numerous ice chunks composing Saturn's smaller ringlets. As one of the four gas giants, Saturn's atmosphere is similar to that of Jupiter's. The atmosphere is mostly composed of hydrogen with lesser amounts of helium and even smaller methane and ammonia quantities.
Discovered by Voyage in 1981, the cloud pattern at Saturn's north pole continues to amaze scientists. The lower-altitude hexagon may influence what happens above. Saturn's cloud levels host the majority of the planet's weather, including the pre-existing north polar hexagon. Scientists have identified that the points of the hexagon rotate around its center at almost the same rate Saturn rotates on its axis. Besides, a jet stream air current flows eastward at up to 220 miles per hour. Roughly seven years ago, an image of the storm was taken to demonstrate its unusual composition. Nothing like the hexagon has been seen in any other world. It is about 20,000 miles wide and approximately 60 miles down into Saturn's atmosphere.