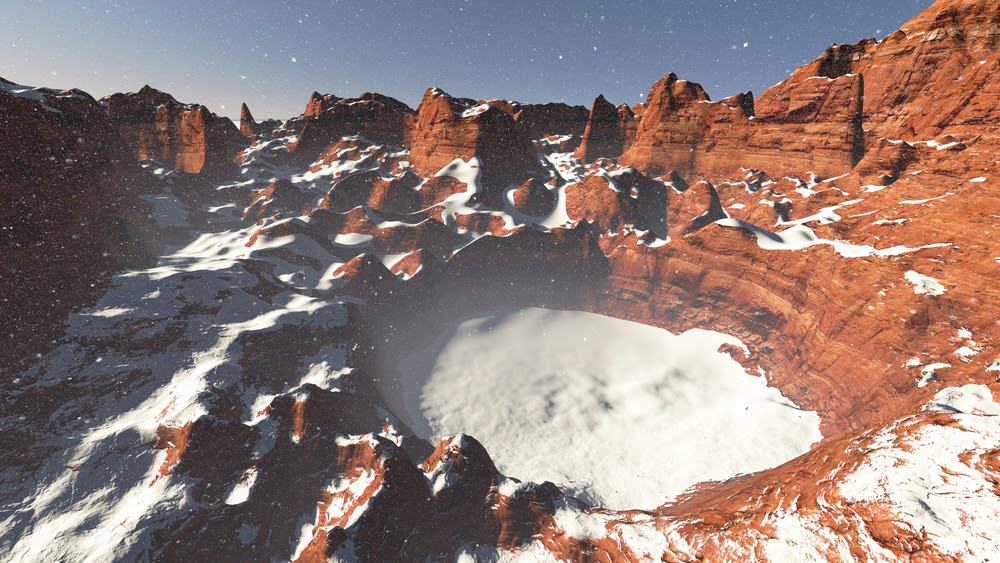 2. Scientists have found a layered mix of ice and sand that represent the last traces of long-lost polar ice caps on Mars.
Remnants of ancient ice sheets have been found buried a mile beneath Mars' North Pole. The team found layers of sand and ice that were as much as 90 percent water in some places. If melted, the newly discovered ice would be equal to a global layer of water around Mars that is at least five feet deep, which could be one of the largest water reservoirs on the planet. The layers of ice is a record of past climate on Mars in much the same way that tree rings are a record of past climate on Earth. They suspect the layers formed when ice accumulated at the poles during past ice ages on Mars.
Each time the planet warmed, a remnant of the ice caps became covered by sand, which protected the ice from solar radiation and prevented it from dissipating into the atmosphere. Shockingly, the total volume of water locked up in these buried polar deposits is roughly the same as all the water known to exist in glaciers and buried ice layers at lower latitudes on Mars. Studying this unique weather pattern and record of past polar glaciation could help determine whether Mars was ever habitable. Understanding how much water was available globally versus what is trapped in the poles is vital if you're going to have liquid water on Mars. There can be all the right conditions for life, but if most of the water is locked up at the poles, it becomes challenging to have suitable amounts of liquid near the equator.