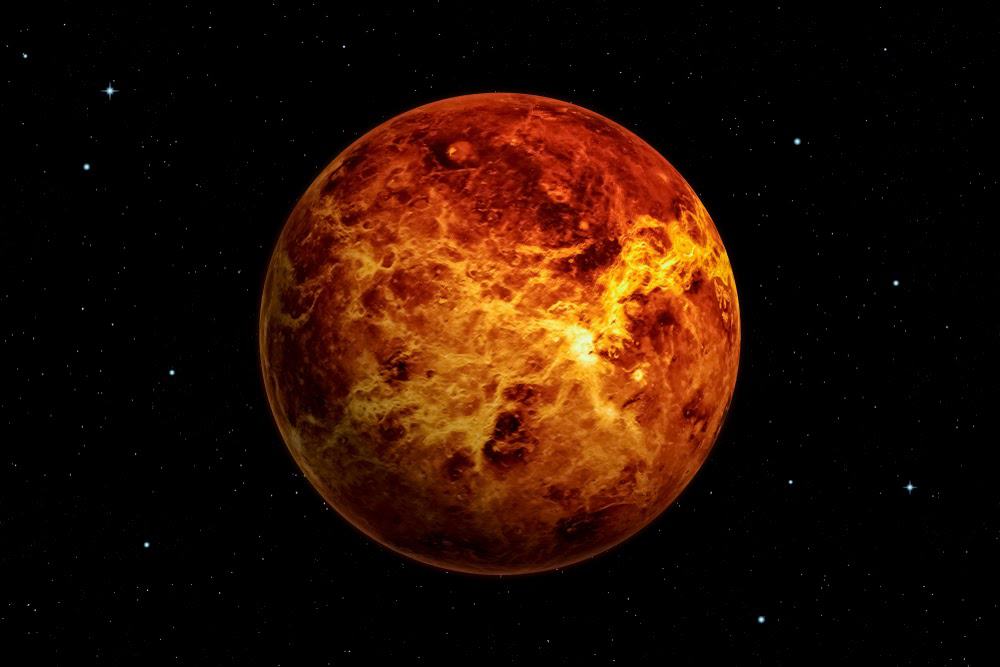 11. Scientists have discovered a cold region on Venus that can turn carbon dioxide into ice or snow.
The surface of Venus can get extremely hot. However, the conditions at an extremely high altitude have different climates and weather patterns. There has been revealed to be a very frigid layer that has a temperature of negative 283 degrees Fahrenheit. The unexpected cold layer is far colder than any part of Earth's atmosphere, even though Venus is much closer to the sun. The discovery was uncovered by studying light from the sun as it passed through the atmosphere, revealing the concentration of carbon dioxide gas molecules at various altitudes along the terminator. The terminator is the dividing line between the night and day sides of the planet. With their extensive knowledge about the concentration of carbon dioxide and information on atmospheric pressure at each height, scientists could calculate the corresponding temperatures.
Since the temperatures at some of the heights go below the freezing temperatures of carbon dioxide, which is the main constituent of the atmosphere, carbon dioxide ice might form. The formation of carbon dioxide ice could result in the construction of clouds of ice or snow particles. The information also showed that the cold layer above the terminator is situated between two warm layers. The temperature profiles on the day and night sides are incredibly different, but because the terminator is caught in the middle, it is impacted by both sides. The night side might play a more significant role at one altitude and the dayside at other altitudes. This situation is unique to Venus.