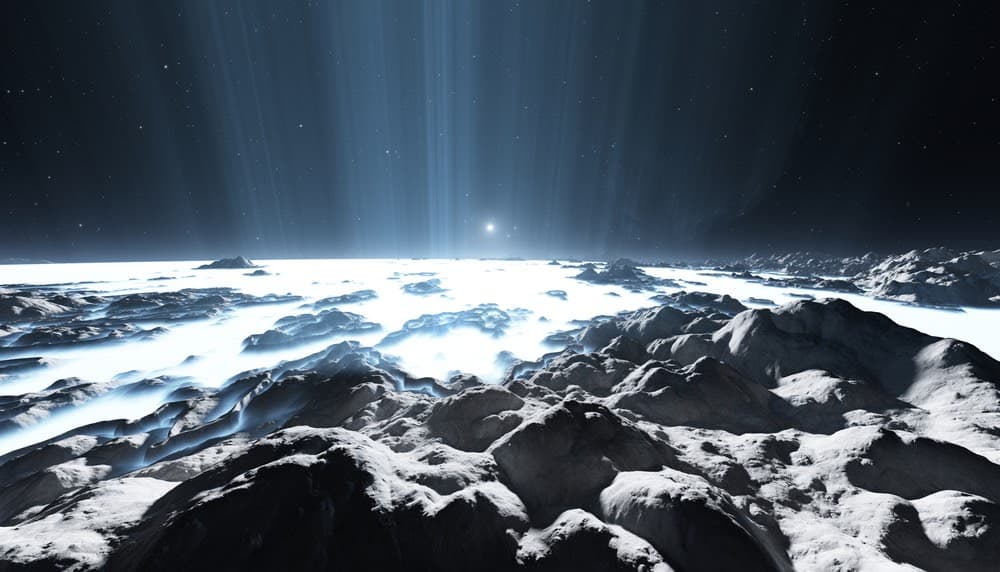 16. Jupiter's moon, Europa, has a surface that is mostly water ice.
While it is known that the surface of Europa is made of mostly ice, they also have strong evidence to suggest that there is an ocean of liquid water or slushy ice beneath the icy crust. The ground-based telescopes on Earth, along with a spacecraft and space telescope, have enhanced their confidence for a Europan ocean. Scientists believe that Europa's ice shell is between 10 and 15 miles thick and floating on a sea 40 to 100 miles deep. Although Europa is only a quarter of Earth's diameter, its ocean may contain twice as much water as all of Earth's oceans combined. The vast and deep sea is thought to be one of the most promising places to look for life beyond Earth.
As recently as last year, a research team led by NASA communicated that they had detected water vapor for the first time about Europa's surface. Long, linear fractures crisscross Europa's water and ice surface. Based on a small number of visible craters, the moon's surface appears to be no more than 40 to 90 million years old. While that may seem extremely old, it is relatively youthful in geologic terms. Along the many fractures is a reddish-brown material containing salts and sulfur compounds mixed with water ice and modified by radiation. Europa orbits Jupiter every three-and-a-half days and is locked by gravity to Jupiter. Although the moon is covered in ice, Europa has mild seasons in comparison to other planets.