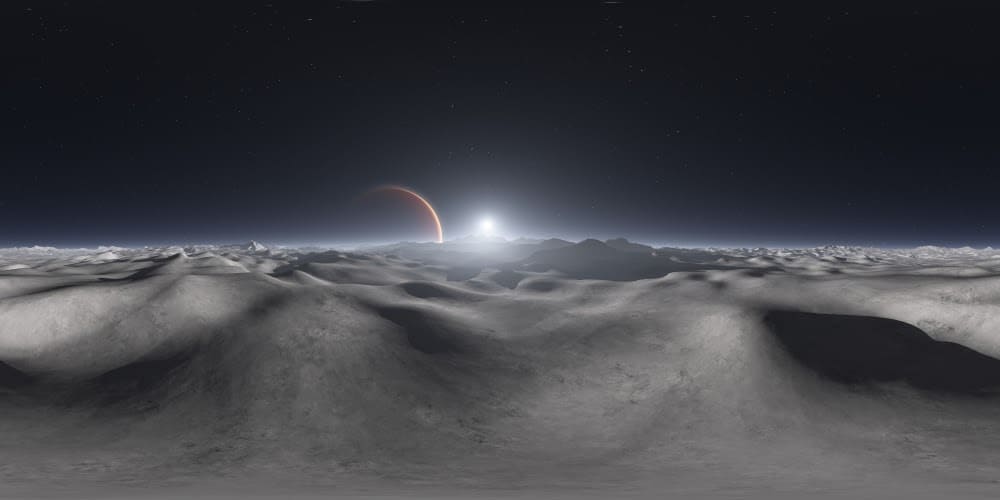 5. One of Jupiter's moons, Europa, has been said to have a saltwater ocean.
Researchers have identified that sodium chloride, the stuff in table salt, exists on Europa's surface. Europa's surface is covered in a 62-mile saltwater ocean enclosed in a layer of ice. Since the exterior is essentially formed with frozen seawater, the discovery suggests that Europa's hidden sea is drenched in table salt. That is an essential piece in understanding the possibilities for life in the alien world. To analyze Europa's composition, astronomers study the light emanating from its surface, splitting into a rainbow-like spectrum. However, as you already know, ordinary table salt is white and gives off a featureless spectrum. For years, astronomers have also argued that another type of salt, magnesium sulfate, was present on Europa's surface. Europa's seas could ultimately prove to be too salty for life as we know it to exist there.
A more equitable mixture of water and salt could allow life to thrive there, especially if the ocean is as active as our own. The water gets pulled into the seafloor around the hydrothermal vents. Then, it is jettisoned back out from the vents themselves on Earth. In the process, magnesium is captured within the rocks, whereas sodium and chlorine escape. Europa's table-salt surface could suggest that the moon's seawater is cycled similarly and even point towards hydrothermal vents. If this is true and an accurate representation of the ocean's composition, then Europa's ocean would be more similar to what we see on Earth. However, scientists could not quite say what the quantities of salt are beneath the ice.