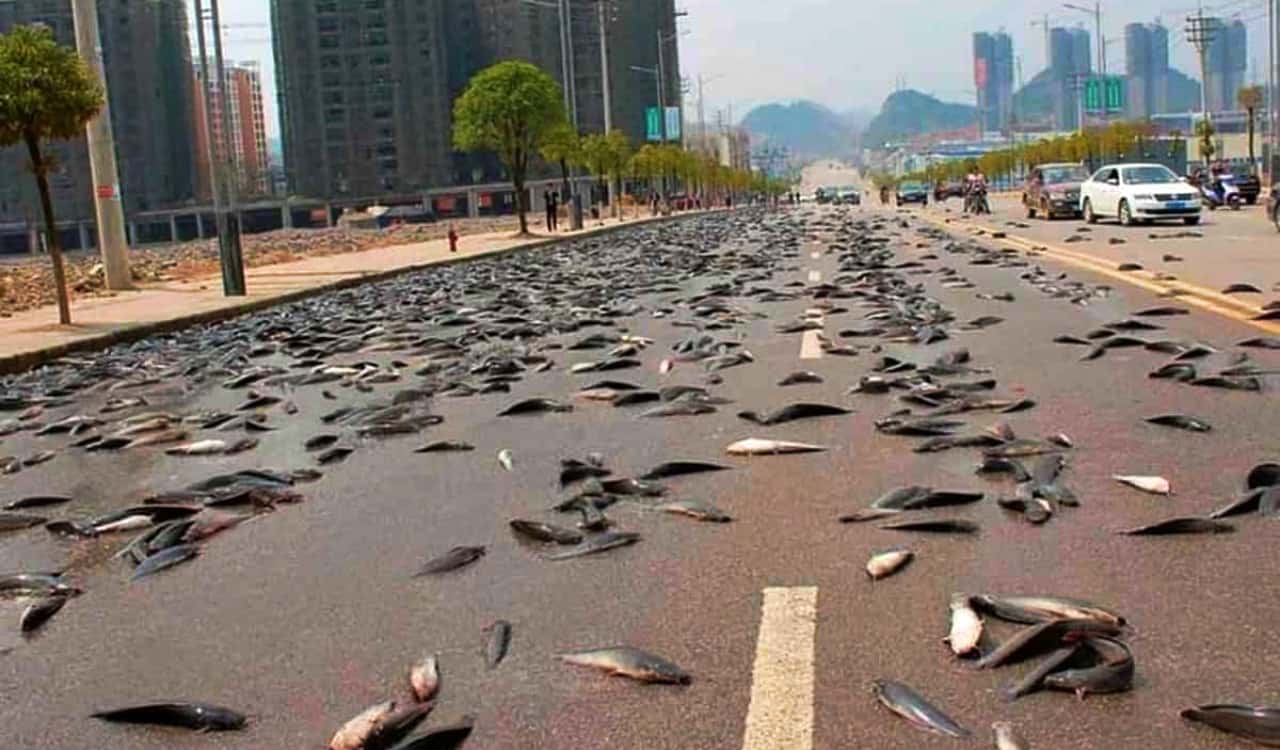 Frogs & Fish Rain From The Sky
You would be forgiven for assuming a great plague has arrived when random animals fall from the sky. Yet this is not exactly what happened in Louisiana sometime in 1947. According to the Library of Congress, fish fell from the sky in a Louisiana town, but that's not all. In 2005, a Serbian city reported thousands of frogs fell from the sky. Yet neither are one-off cases.
In fact, it has been reported that this same situation happened in other cities dating back to Ancient Civilizations. This had us wondering, how could any of this occur? Clearly, it is some of the strangest weather phenomena one could experience. The answer seemed to be pretty easy to figure out. Each time this happened, it was seemingly due to tornadoes or hurricanes.
When tornadoes form over water, such as in the case of the aforementioned waterspout, there are situations when it can pick up nearby animals or those in the water. Yes, this means that Sharknadoes are "technically" possible. Cue the celebrity cameos! Once these tornadoes lose energy and slow down, the giant vortex will let go of anything it trapped. Thus, frogs & fish falling from the sky.