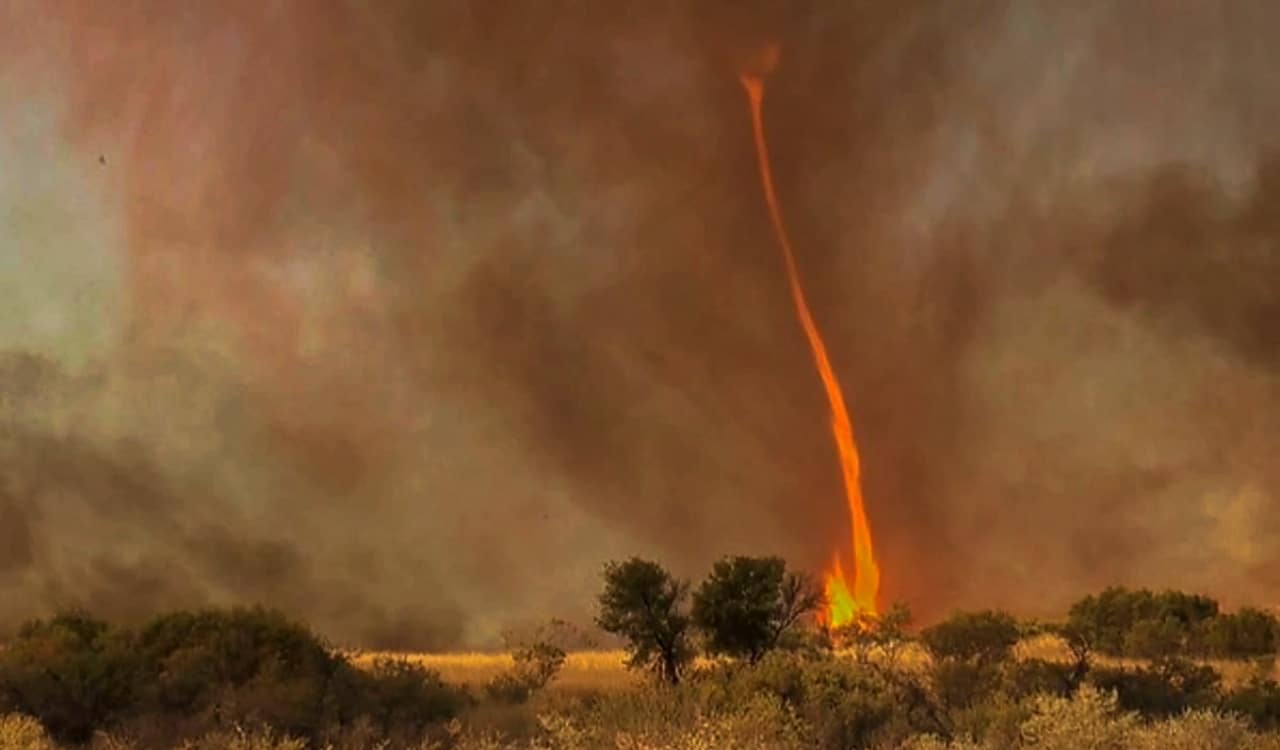 Fire Whirls
Threat Level: Can Be Incredibly Dangerous
If an intense fire breaks out, like something you might see in Hell itself, you can see fire whirls come about. They are often referred to as Fire Tornadoes, but they do not tend to get to such a level. While not all Fire Whirls last for a long time, it truly takes something intense to force one to occur. If we are creating one, we need a few things present.
First, you need actual flames or even ash. Second, the intensity of the fire has to be pretty big. If it does reach this, it'll create a situation in which rising heat makes impressive flames. Sometimes, you do not need a lot of normal wind in play. The intensity of fire can actually create a type of wind on its own, funny enough.
If you mix it with naturally turbulent wind conditions, you can get a relatively large fire whirl. However, if they are only created by fire, most fire whirls will end up being relatively small. Yet they can become a tornado-like vortex that sucks in debris only getting a bit larger as they go. They are clearly among the world's strangest weather phenomena.