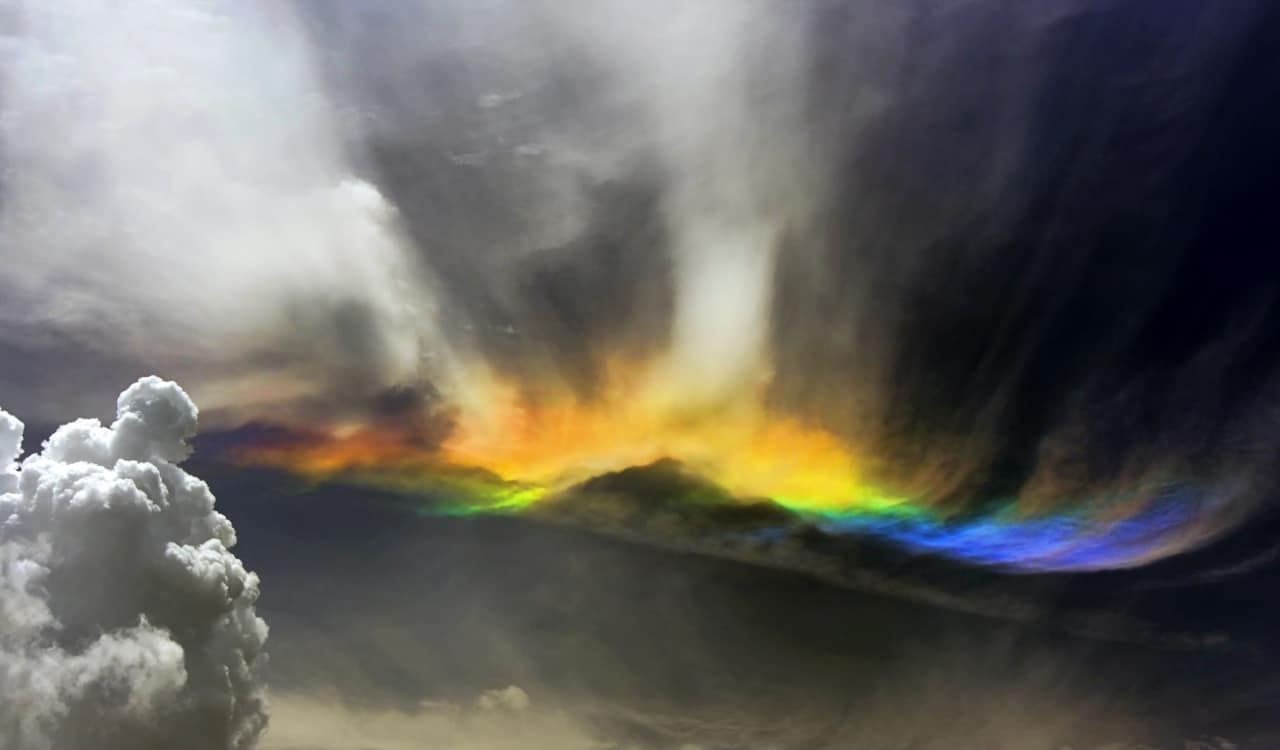 Fire Rainbow
Fire Rainbows are not exactly rainbows of fire like some might assume. In fact, it is really uncertain why they are still referred to as "fire rainbows" honestly. Today, meteorologists will call this a "Circumhorizontal Arc." They are actually Ice Halos formed by the refraction of Sun or Moonlight in specifically plate-shaped ice crystals.
The latter must be suspended in the atmosphere, usually within cirrus or cirrostratus clouds. When it is in its full arc, you'll see a large, bright, spectrum-colored band. Red will be the top color in this, and all will run parallel to the horizon well below the Sun or Moon in the sky.
These differ heavily from 22-degree halos like Sun Dogs as the distance between the arc and Sun or Moon is twice as far. If the halo-forming clouds are smaller or even patchy, the impressive coloring won't be present. Overall, the entire thing is actually one big optical illusion. Thereby putting them among the world's strangest weather phenomena.