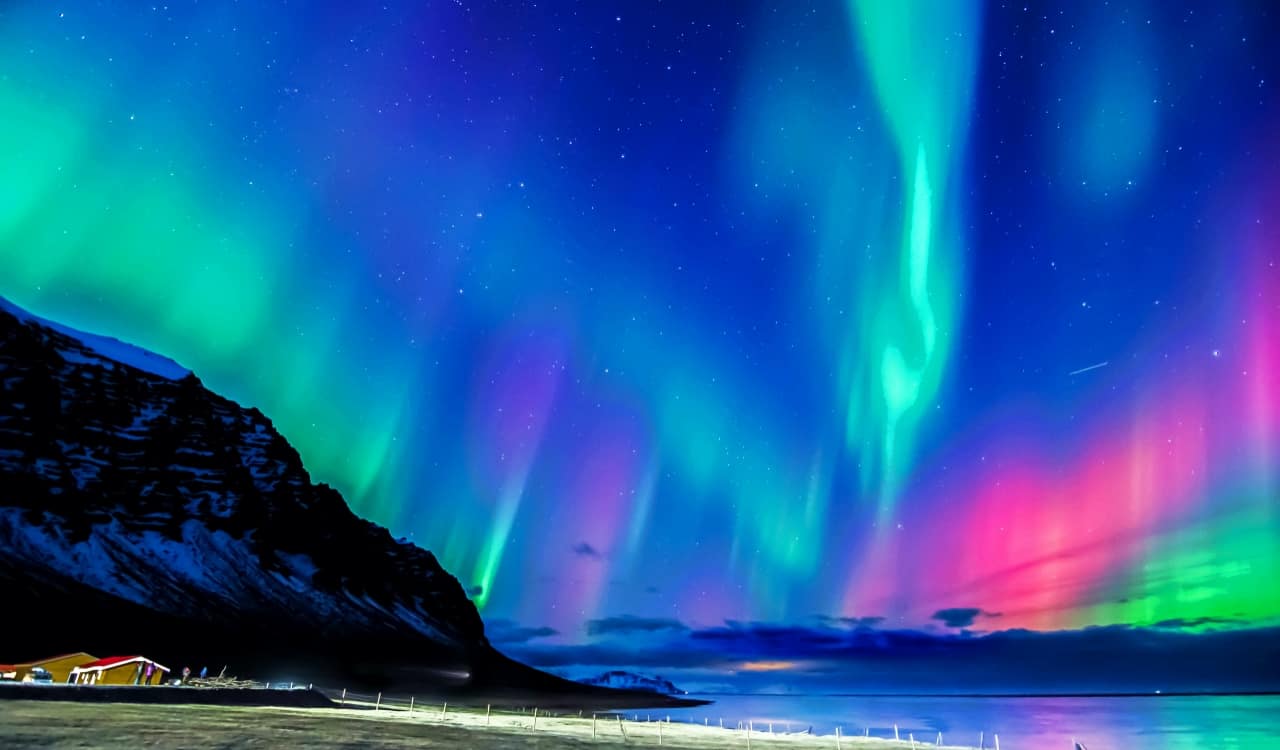 Auroras (The Northern & Southern Lights)
Threat Level: None (so far)
Seeing an Aurora can be one of the most beautiful things one can experience. Yet most people do not know how they actually come about, especially the most notable versions. Everyone knows about the Aurora Borealis or Northern Lights. Yet the same thing exists in the southern section of the world. There, one can see the Aurora Polaris or Polar/Southern Lights.
Mostly, they are only capable of being seen the further north or south one gets to the Arctic or Antarctic. They happen as a result of the magnetosphere being disturbed by the solar wind. Solar wind happens all the time within Space, so any Planet located near a star will likely see them. However, the Earth's Magnetosphere protects it massively from anything like this.
However, sometimes they are strong enough to alter the trajectories of charged particles in solar wind & magnetospheric plasma. As a result, electrons & protons spew out in the upper atmosphere. The ionization from this gives us our beautifully colored Auroras. Still, they're clearly among the strangest weather phenomena one can see.