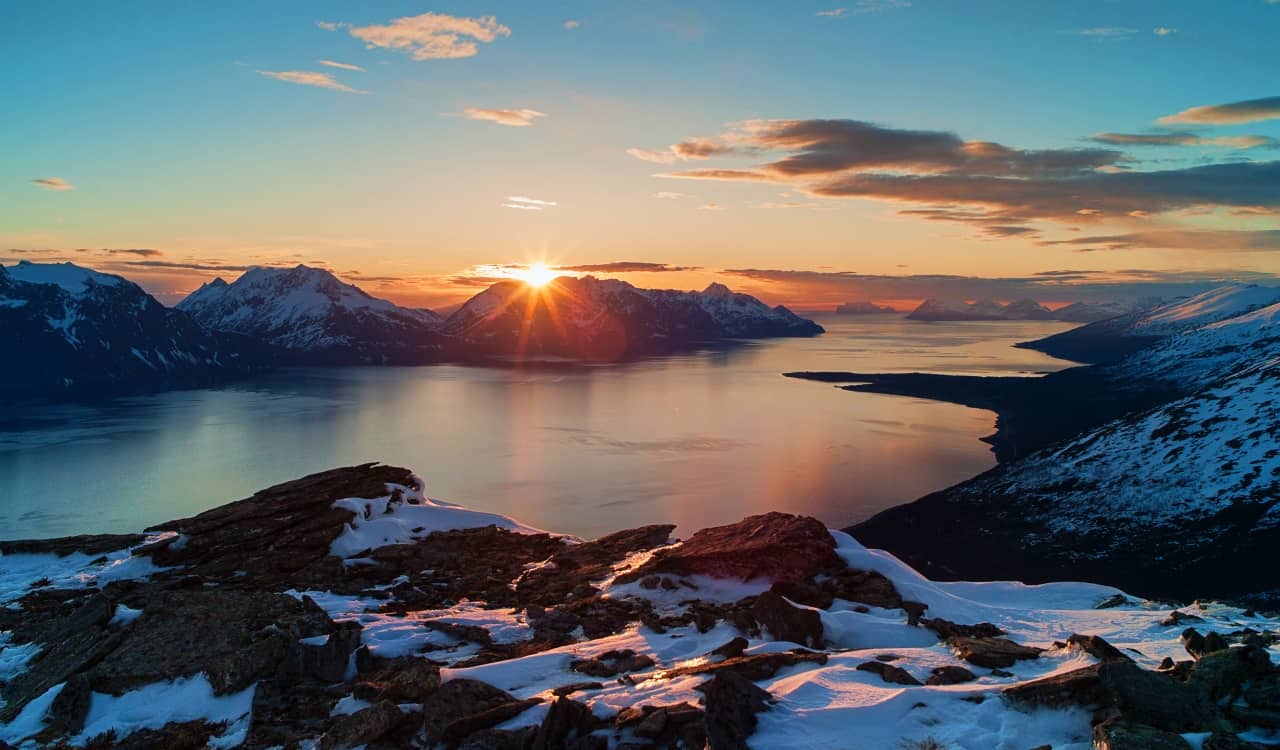 Midnight Sun
While it is known to be a naturally-occurring phenomenon, it is still one of the world's strangest weather phenomena you can experience. The Midnight Sun is exactly as one might assume, a situation in which our Sun is able to be seen at the Midnight Hour. The only people who experience this are those located in the Arctic or near the Arctic territories.
You can see it happen in the Summer months in places north of the Arctic Circle or even south of the Antarctic Circle. When you see it located in the Arctic, the Sun seemingly appears to move from left to right. This will differ in Antarctica, where the Sun moves from right to left.
That is the only major difference between the two, yet it is clear that they are the only places that can experience such a thing. Places like Alaska might have 6 months of daylight or nighttime. However, they still see the Sun drop enough during their daylight months. The Arctic areas do not experience this and will see the Sun stay up constantly in the summer months.