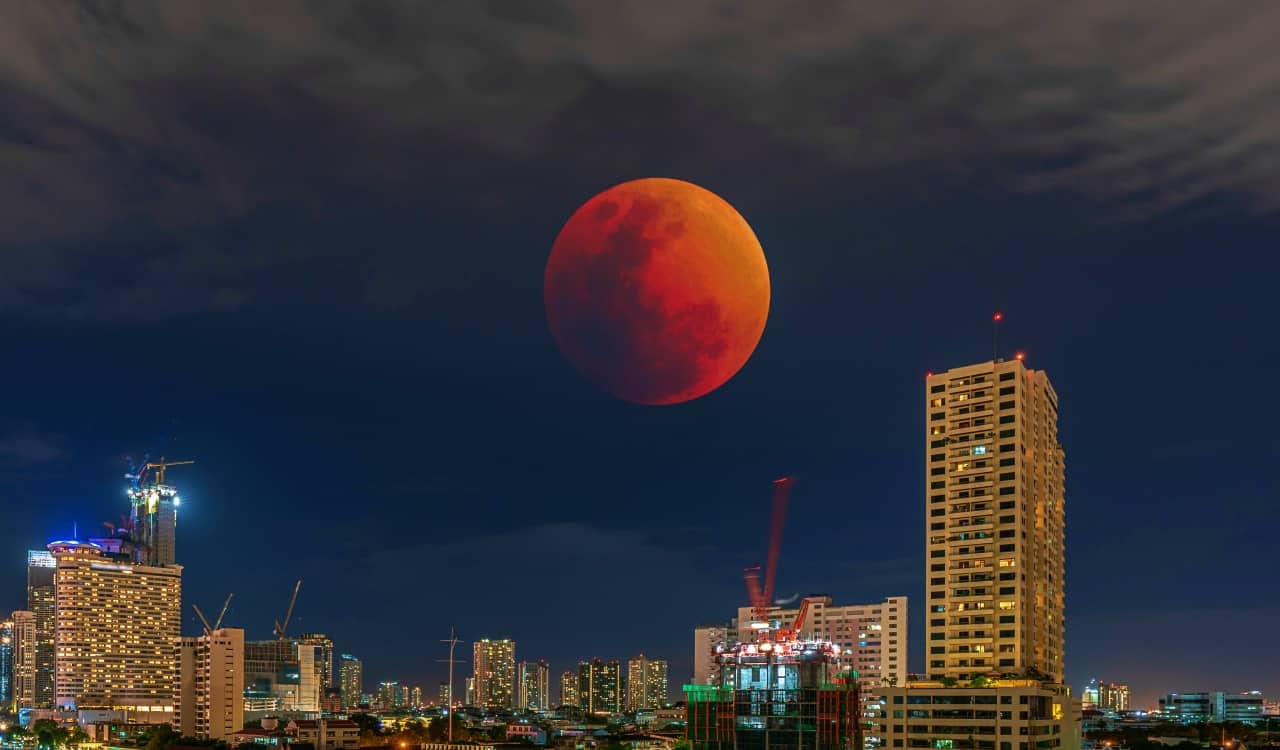 Blood Moon
There are a lot of long-told prophecies connected to Blood Moons. However, there is nothing mystical or magical regarding how they come to pass. This used to be the case hundreds to thousands of years ago. However, we know how they happen these days. Therefore, it takes a lot of the magic away.
A Blood Moon is basically a Lunar Eclipse. However, the only way for the "Blood Moon" to form is if the Moon is completely eclipsed. This happens when the Earth blocks direct sunlight from reaching the Moon. This happens by the Earth's atmosphere refracting any reflected light from the lunar surface. The light we then see is a reddish coloring.
The same appearance happens during a sunrise or sunset. Because they occur the exact same way. You can see the Blood Moon from any place where it is currently night. On top of this, the Blood Moon might last up to 2 hours whereas a total solar eclipse might only last a few minutes. You also do not need any eye protection to look at a Blood Moon. While we know how they form today, they are still among the world's strangest weather phenomena.