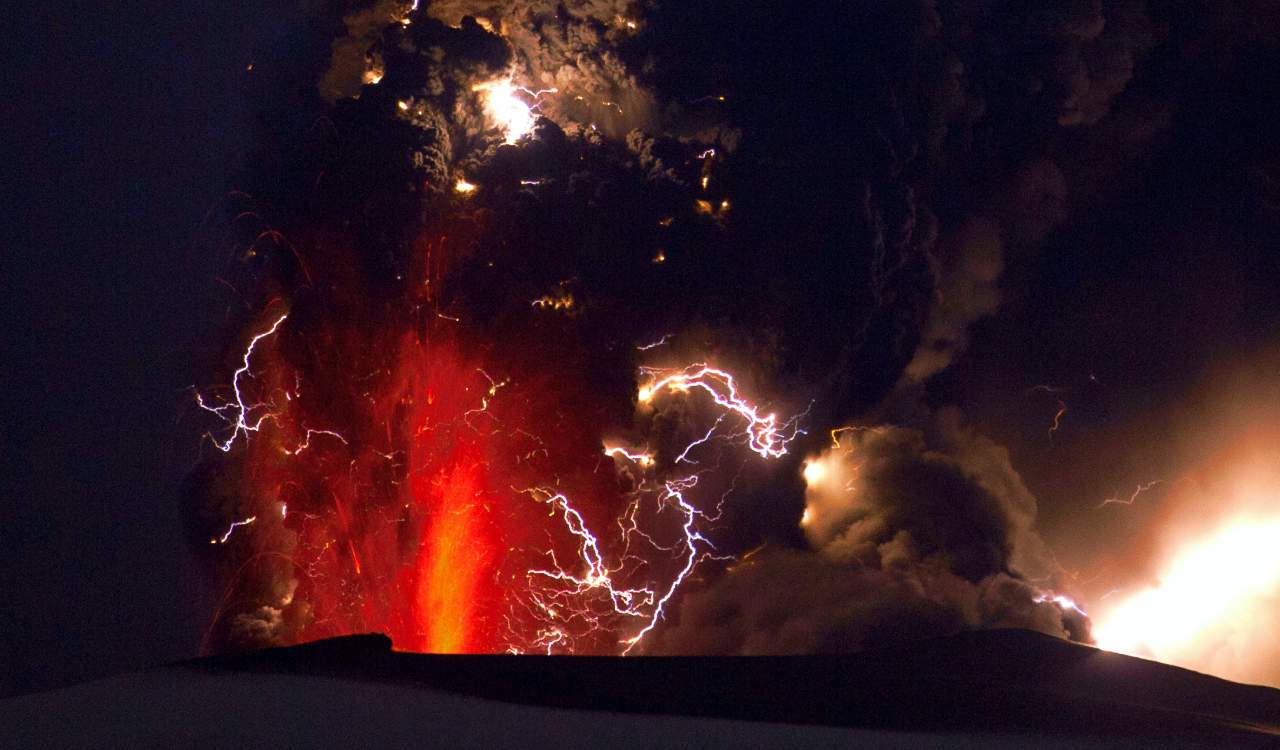 Volcanic Lightning
Threat Level: None Unless You're Close To The Volcano
Volcanic Lightning might be one of the scariest things one can ever experience. This occurs when an electrical discharge is caused by a volcanic eruption. Fragmented particles will collide with volcanic ash, sometimes even ice. This will generate true static electricity within the plume created by the volcano.
Moist convection & ice formation can also lead to the eruption plume, which also triggers volcanic lightning. They also tend to occur before ice crystals have formed in the ash cloud, differing them from lightning within a normal thunderstorm. We know that this has been a long-term thing in history, with Pliny the Younger writing of the first known instance.
He described an eruption at Mount Vesuvius in 79 AD where he claimed there was a "fitful gleam of torches at intervals obscured by the transient blaze of lightning." The same mountain erupted in 1858, 1861, 1868, & 1872 and all resulted in sightings of volcanic lightning. They are not alone. Clearly, this deserves to be among the strangest weather phenomena in history.