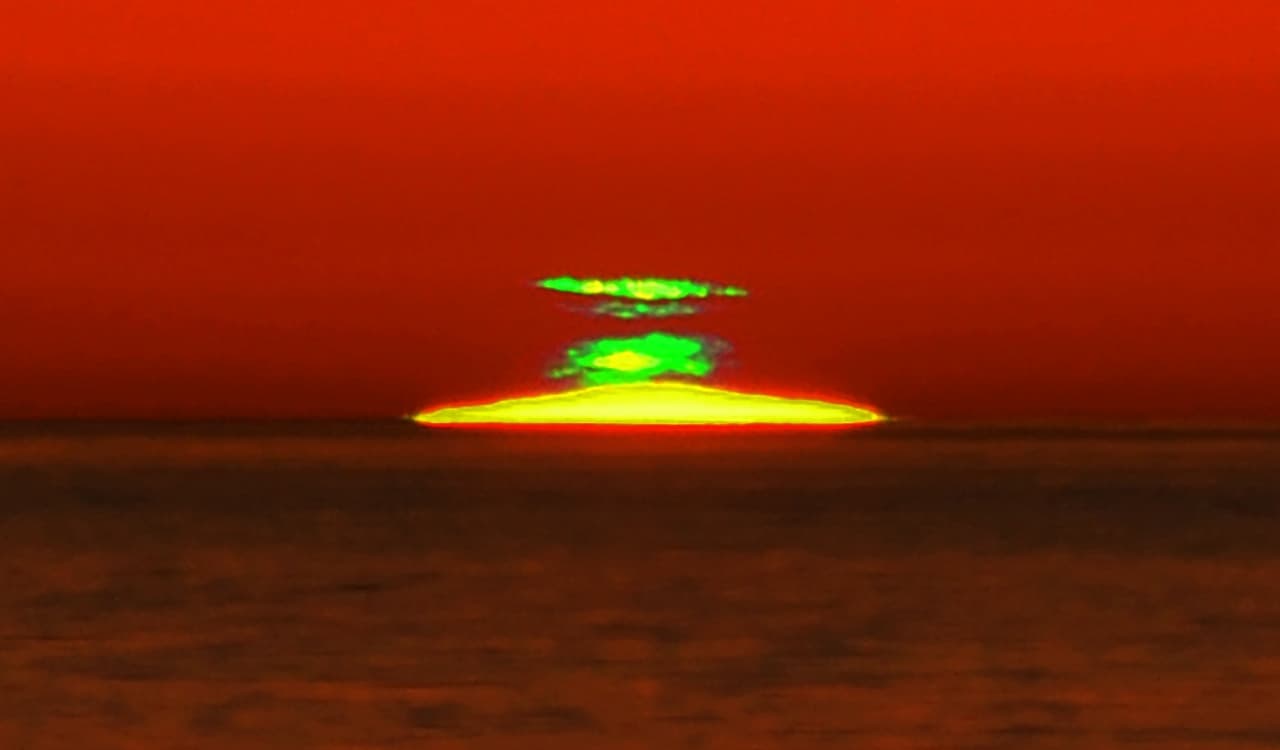 Pirate's Green Flash Of Light
Threat Level: Potentially Deadly For Some Pirates/Sailors
You may have heard stories about pirates and even sailors seeing what some describe as a beautiful green light on the sea. Usually noticed off in the distance, this light has led many people astray over the years. Sometimes it resulted in ships crashing at times too. If you do see it, the green light tends to appear around the Sun as it is rising or setting.
Apparently, the people who tend to see it are those who look at the sun through greater and greater thickness within the atmosphere as it moves lower or higher into the sky. Water vapor in the Earth's atmosphere actually absorbs yellow and orange colors in the white sunlight. Meanwhile, air molecules will burst out and move around violet light.
That results in twoish remaining lights being visible, red and blue-green. When our Sun nears the horizon, the light will be bent so much it'll appear as two discs, each possessing one of the aforementioned colors. Red is always closest to the horizon, leaving blue-green to be visible, with green being the dominant coloring. It can be among the strangest weather phenomena to experience.