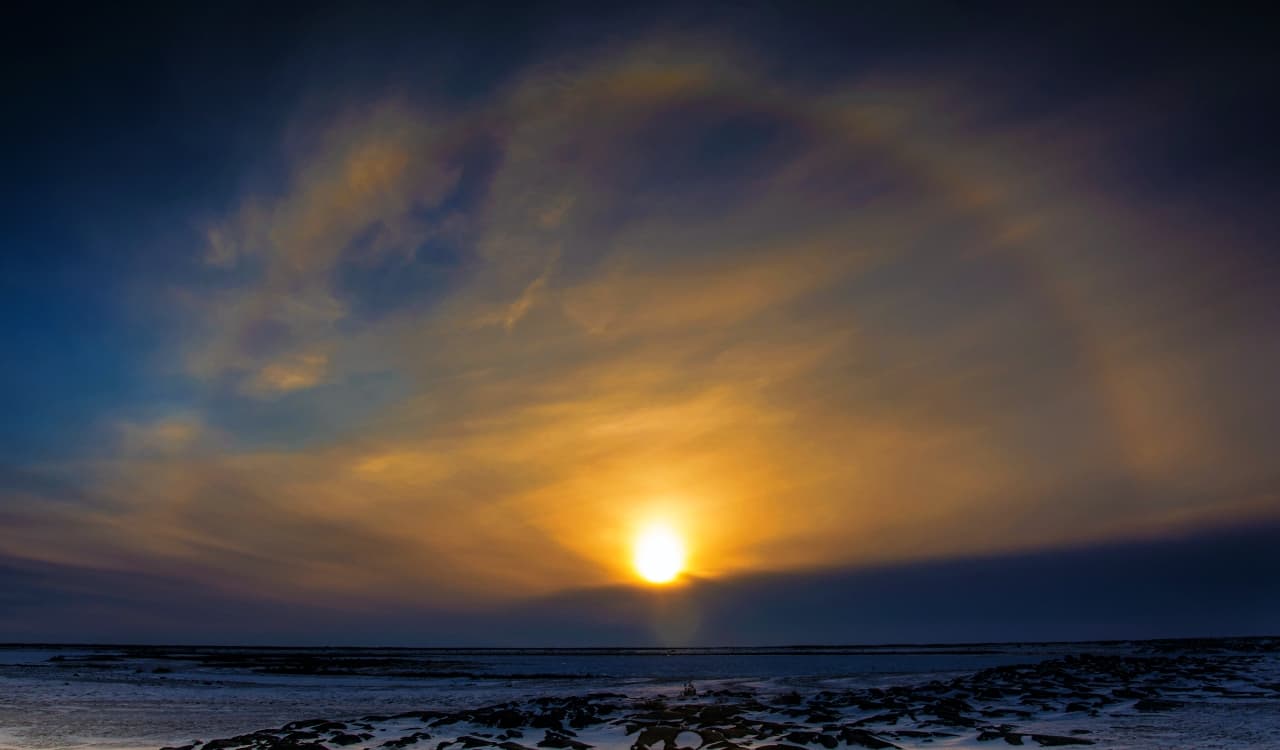 Sun Dogs
Threat Level: Can Cause Problems
Sun Dogs have likely been something we have all seen at one time or another in our life. In fact, they can be incredibly common for people who wear glasses or those who operate cameras regularly. Some tend to call them lens flares when they appear on-screen, but they are not the same thing honestly. Although, it can be easy to confuse the two.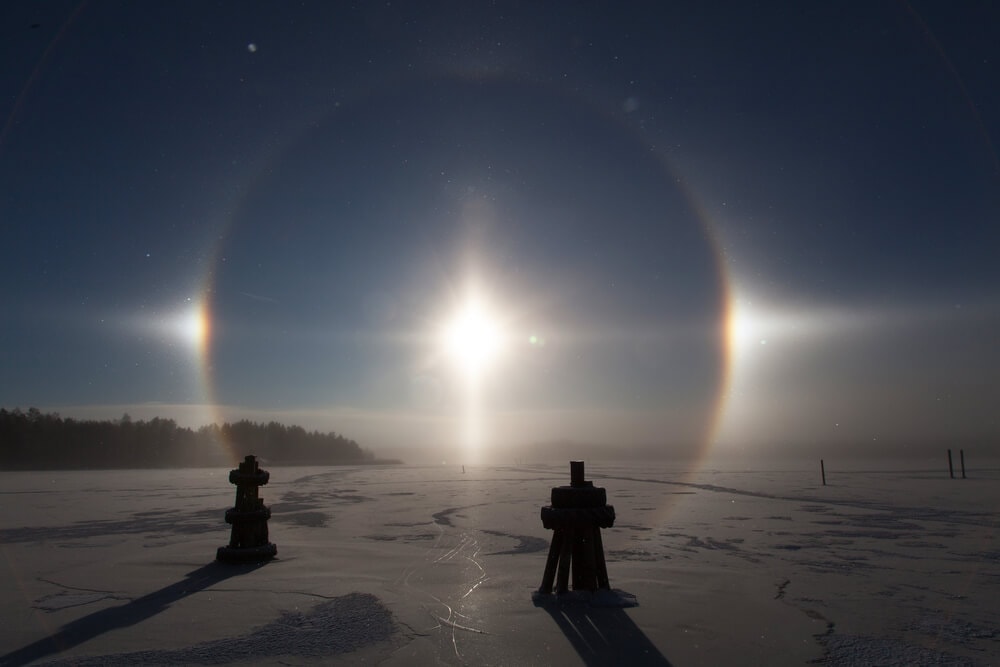 A Lens Flare happens when a bit of light comes through glass and sort of takes over the lens. It usually only occurs for a few seconds, but a Sun Dog can form a halo appearance. In fact, the Halo is actually estimated to be around 22 degrees. They are caused by the refraction of sunlight via ice crystals in the atmosphere.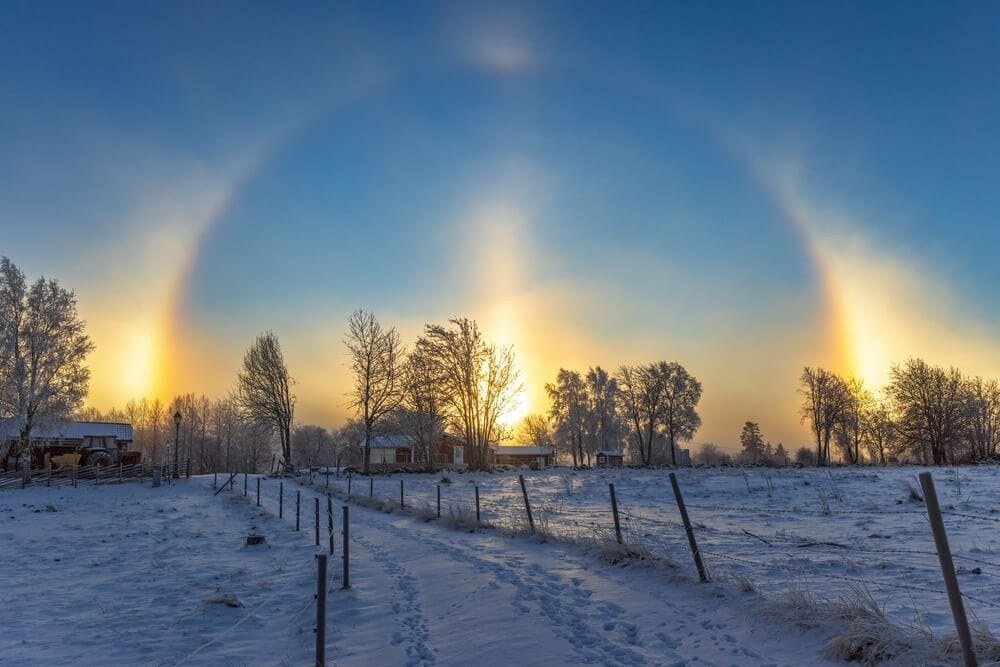 They tend to appear in pairs of essentially subtle color patches in Halo patterns. Sun Dogs can be seen at the left or right of the Sun too. They'll even appear at the same altitude above the horizon of the Sun. Some are brighter or more obvious than others, but the strength tends to be dictated by how close the Sun is to the horizon. They make for some of the world's strangest weather phenomena for sure.