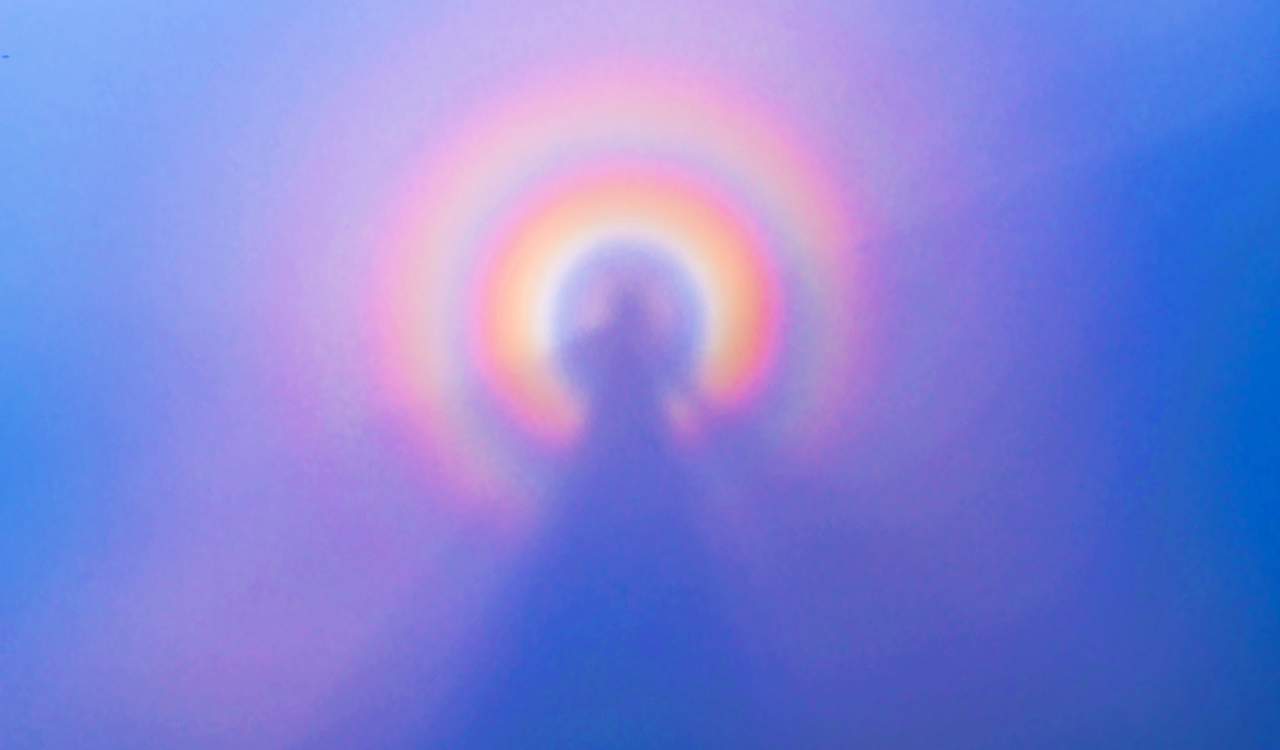 Brocken Spectre
The infamous "Brocken Spectre" is something we likely have all seen at some point or another in our lives too. It can seem sort of angelic as if a spirit from above is about to come down to speak with you. Basically, it is a magnified & large shadow of someone cast upon clouds opposite the Sun's direction.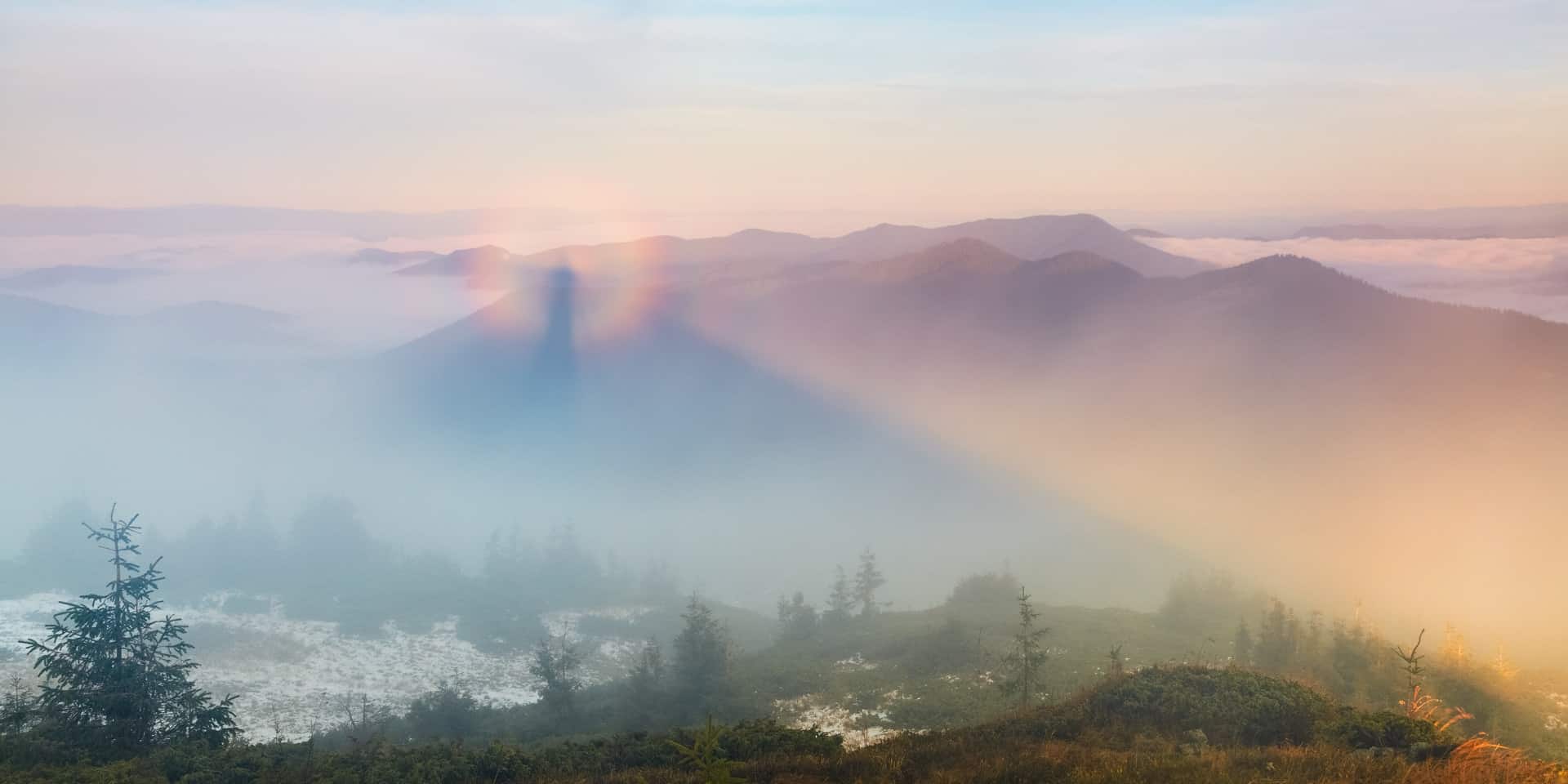 A person's head will be surrounded by halo-like rings of colored light, which form an optical phenomenon known as a "glory." It will form the opposite of the Sun's direction when similarly-sized water droplets in the clouds refract & backscatter sunlight. In some instances, they can even appear in a misty mountainside, and can even be seen from an airplane.
The Spectre gets its name from the Brocken Peak in the Harz Mountains within Germany. A local legend regarding it led to the name. When seen, it can be pretty amazing to experience. Yet it is clearly among the strangest weather phenomena one can see today.