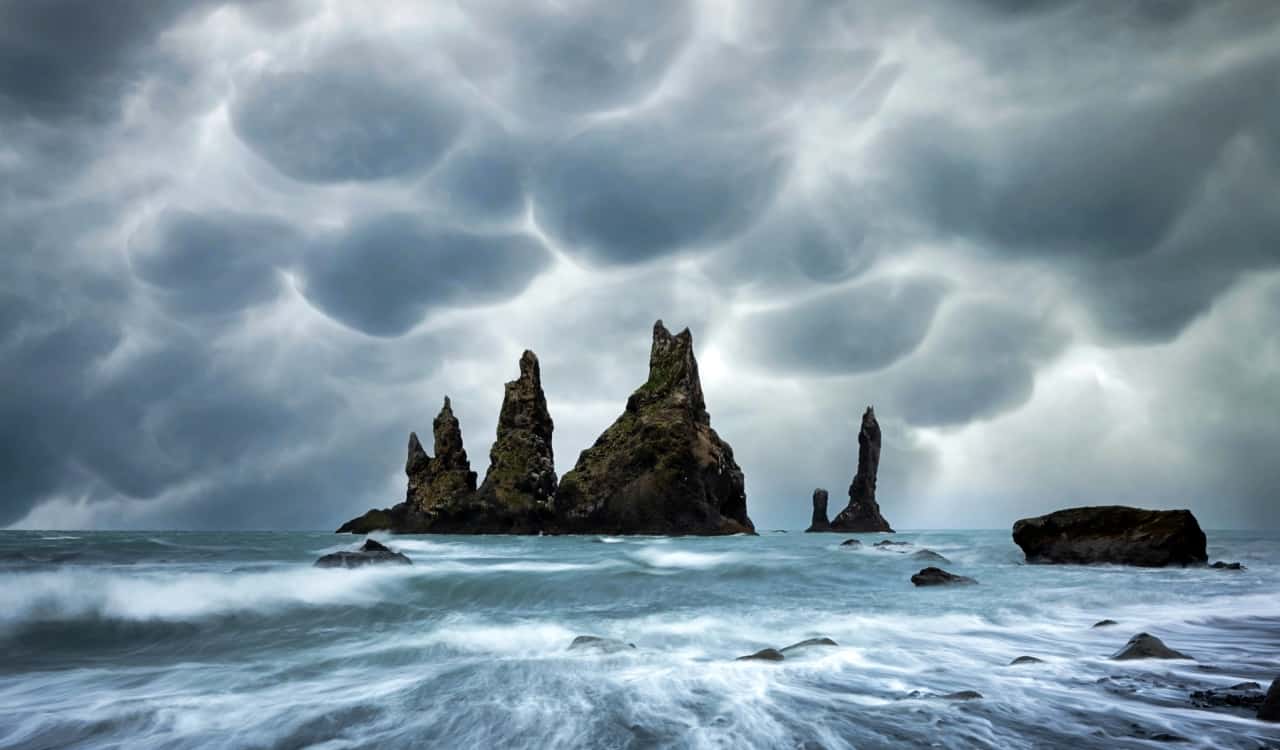 Mammatus Clouds
Mammatus Clouds are incredible to see. When you see them, it can appear as if the world is collapsing on itself or that aliens have come to destroy us all. They are not exactly common to see but they are not uncommon either. They are actually not technically clouds. The Mammatus part of it is actually hanging underneath the base of the cloud itself.
This makes them a secondary or supplemental part of the cloud rather than a version of clouds. Most of the time, they come along with cumulonimbus rainclouds. These are clouds that form from water vapor that will be carried by powerful upward air currents. They tend to turn into what would be a common storm-carrying cloud.
It could be a tornado or merely a cold front squall line that it carries. Most of the time, the mammatus forms when cold air sinks down to form pockets that work opposite from puffs of clouds, which are rising through the form of warm air. The cold and warm air mix to give us something that is among the strangest weather phenomena in the world.