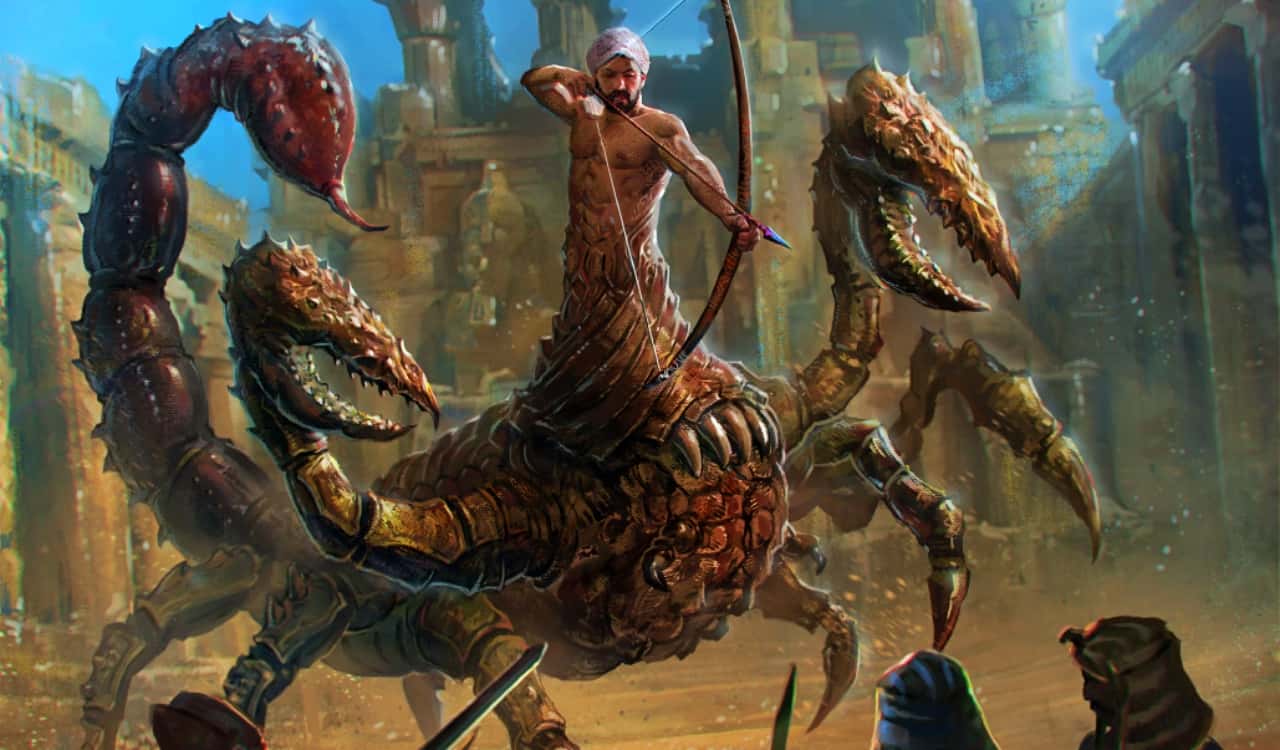 Aqrabuamelu (Scorpion Men): Guarding Us Against The Land of Darkness
If you've ever read the Epic of Gilgamesh, you probably know what we're referring to. The story happens to be one of the greatest works of literature known to man and the oldest surviving great work we have. The Agrabuamelu has often been called the Scorpion Man or pluralized as Scorpion Men. In the aforementioned Epic, they are known for standing guard outside the gates of the Sun God Shamash. These mythological creatures open the doors for Shamash to come out each day.
However, as he comes back at night, he'll return to his home in Kurnugi or "land of darkness." Their job is to stand guard but they also warn travelers of the many dangers that are beyond their post. Some actually meet Gilgamesh as he travels to meet Utnapishtim. He is a Noah-like figure who builds a ship in preparation for "a great flood." The myth of these men with the head, arms, and torso of a man with the body of a scorpion is quite impressive.
Yet it comes out of a time period that needed answers for why things were as they were. It was easy to imagine a man and scorpion combination as several myths involved animals and humans connecting. Especially in Mesopotamian and Babylonian Mythology. Their use in the Epic of Gilgamesh further adds to the idea that people made stories using what they had around them. All the while, attempting to create a world that could help them answer the unanswerable questions.