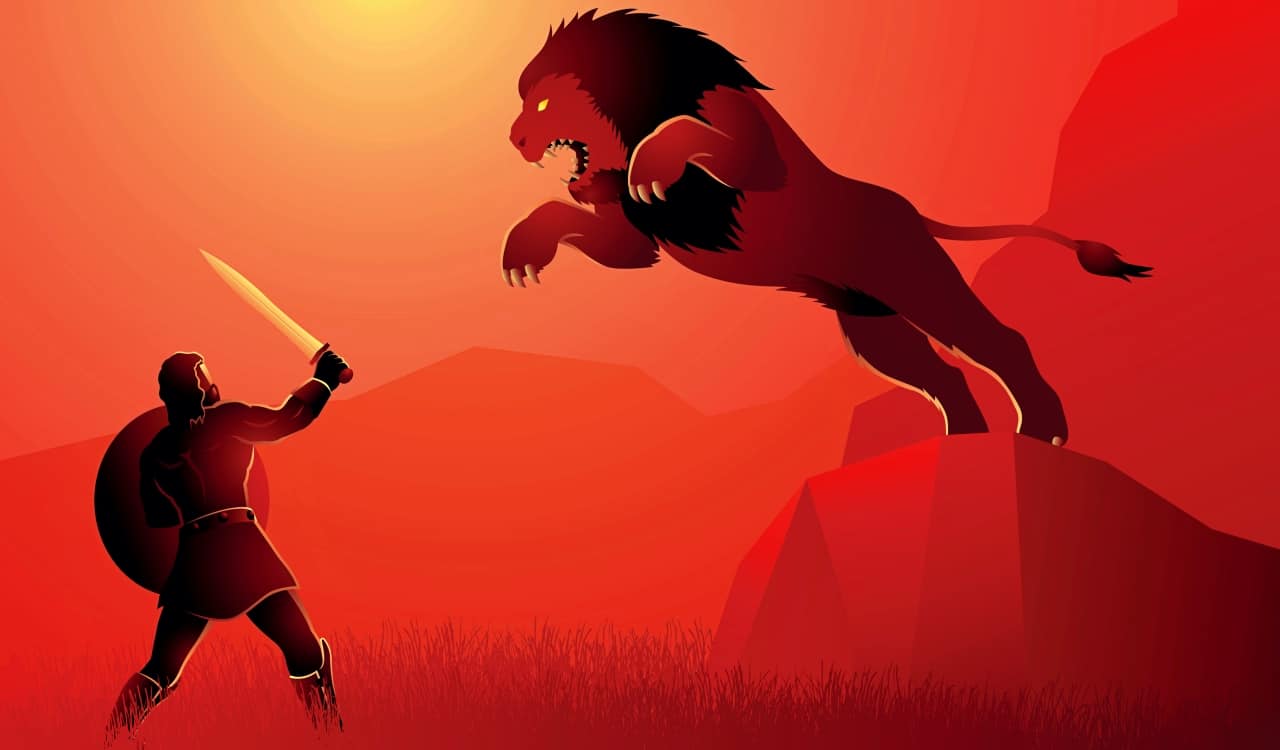 Nemean Lion: Potentially Not As Mythological As You'd Think
Interestingly, a Chimera happens to be at least partially responsible for the birth of the infamous Nemean Lion. This is said to have been a massive lion that terrorized the people of Nemea. It is said that the lion could not be killed by mortal weapons as its golden fur made it nearly impervious to every attack. In fact, the lion's claws were sharper than the swords and cut through the known armor of the time period. Later, this lion is killed by the Demi-God Hercules (or Heracles) as part of his 12 Labors.
This is potentially one of the most notable mythological creatures yet it's likely based on a real story. While today the Greeks do not count lions at all as part of their list of animal species native to the area, they used to be. The Asiatic lion was all over Europe for centuries. According to the historian Herodotus, however, the species sadly went extinct. Later, we'd find that lions were likely in several areas of Europe until around 100 B.C.
It is said that his lion species was actually quite a bit larger previously. Both the Pleistocene-Period American Cave Lion & Eurasian Cave Lion were about 25% larger than the modern African lion. The American Cave Lion went extinct just 13,000 years ago. If the Nemean Lion was related to either, it makes sense for it to have been very large too. Meanwhile, lions even today could have ripped through a lot of the armor from the ancient time periods. Thus, this may not be entirely mythological.