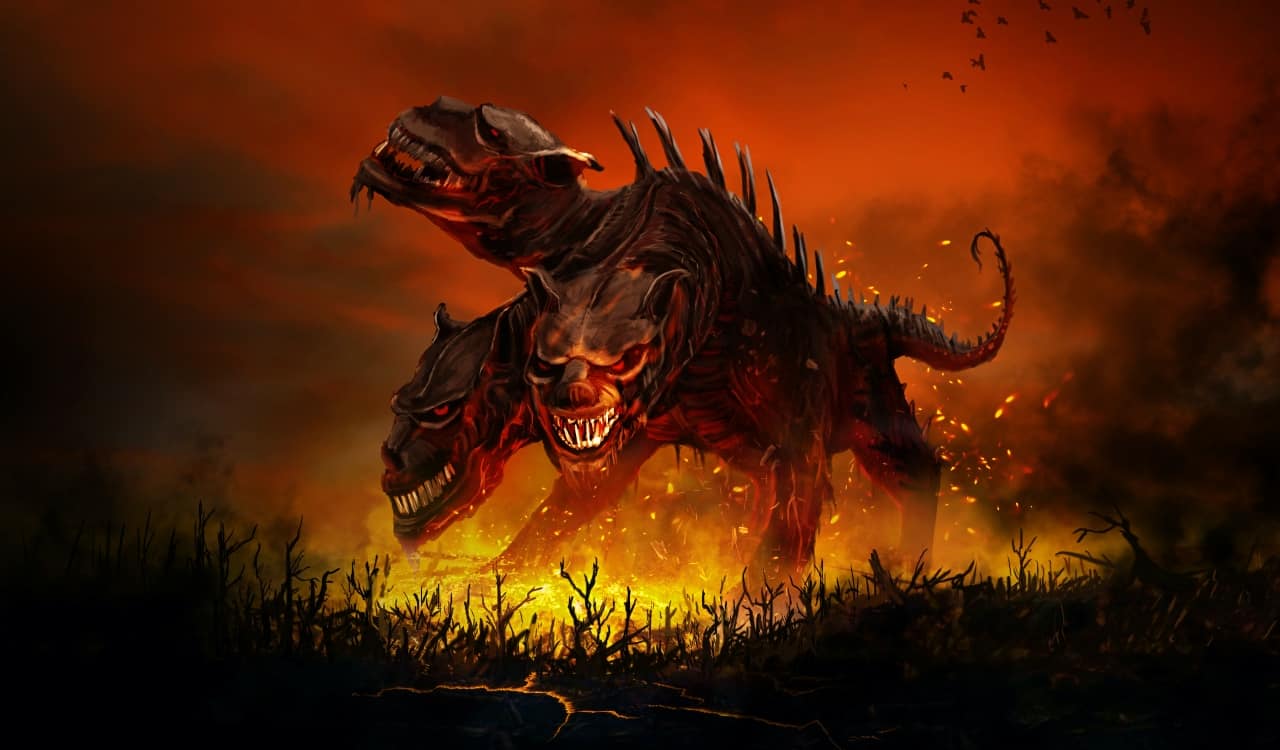 Cerberus: The Hound of Hades
Cerberus was known as "the hound of Hades." Therefore, it is likely that any use of the word "Hellhound" in other mythology or folklore likely relates to Cerberus in some way. The dog was said to have been multi-headed (usually around 3), a snake for a tale, as well as snakes coming from other parts of its body too. In some stories, the hound is even able to breathe and spew fire. It is eventually captured by Heracles as part of his 12 Labors, which angers his Uncle Hades.
Cerberus is related to the specific mindset of the time regarding both snakes and dogs. Snakes have been, in some form or another, connected to evil mythological creatures or beings in most cultures. Even in the major three religions, the snake relates to Satan or some form of him. Meanwhile, for quite some time, dogs were connected to this too. It made sense to be a guard for Hades because most cultures still saw Dogs as protectors or guards of the family.
Therefore, the idea of Cerberus guarding the gates of hell made a lot of sense. Dogs were always highly valued by ancient people, but they could be known as killers as well. Especially for people who needed them to help protect or hunt. Therefore, a vicious three-headed dog that guards hell and has snakes all over its body? It was the perfect creation for someone like Hades to utilize. Considering he was supposed to be the Greek version of Satan, of course.