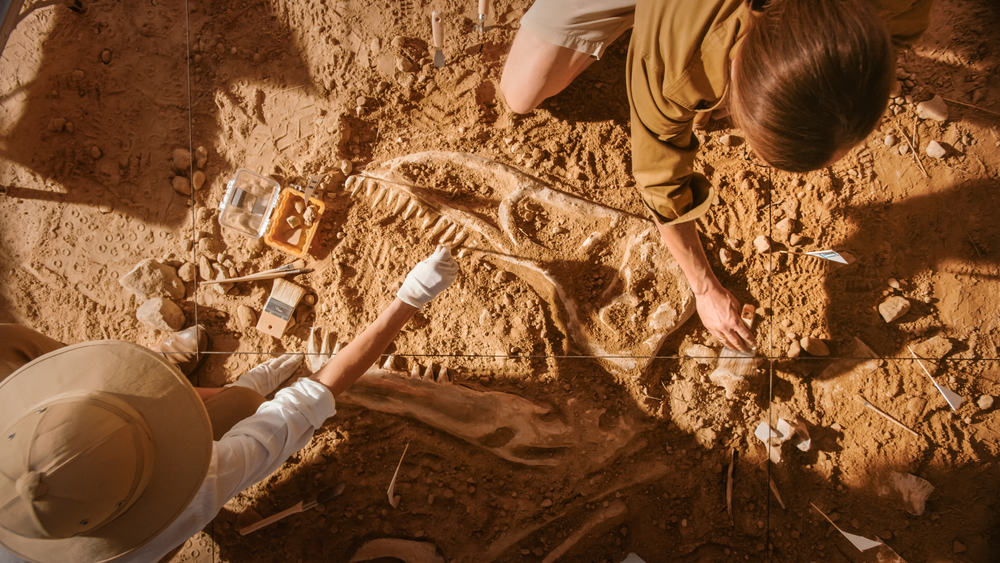 3. Let's Talk About Growth Spurts
Like humans during their teenage years, dinosaurs went through growth spurts that helped them grow into the enormous dinosaurs we know today. The Tyrannosaurus Rex is no exception. A study published in Science Advances talks about T. Rexes going through growth spurts and growing into their full size during their teenage years. Scientists previously thought that the smaller T. Rexes were different dinosaurs entirely. Advancements in science have changed the way we look at these dinosaurs. Studies on two skeletons prove the growth spurt theory due to the size of the bones and their body structures. Keep reading to learn more about these growth spurts.
A paleontologist by the name of Steve Brusatte believes most scientists are unfamiliar with the growth spurt theory as it's a relatively new idea. It's amazing to think these dinosaurs went from tiny hatchlings to 19,000-pound behemoths. A growth spurt had to happen somewhere during their lives to make that happen, right? It was discovered that their teenage years were a likely age for the growth spurts to occur due to evidence from the bones studied. Originally thought to be Pygmy dinosaurs, these teenage T. Rexes have taught scientists and paleontologists much about their younger years. Keep reading for more interesting facts you never knew!