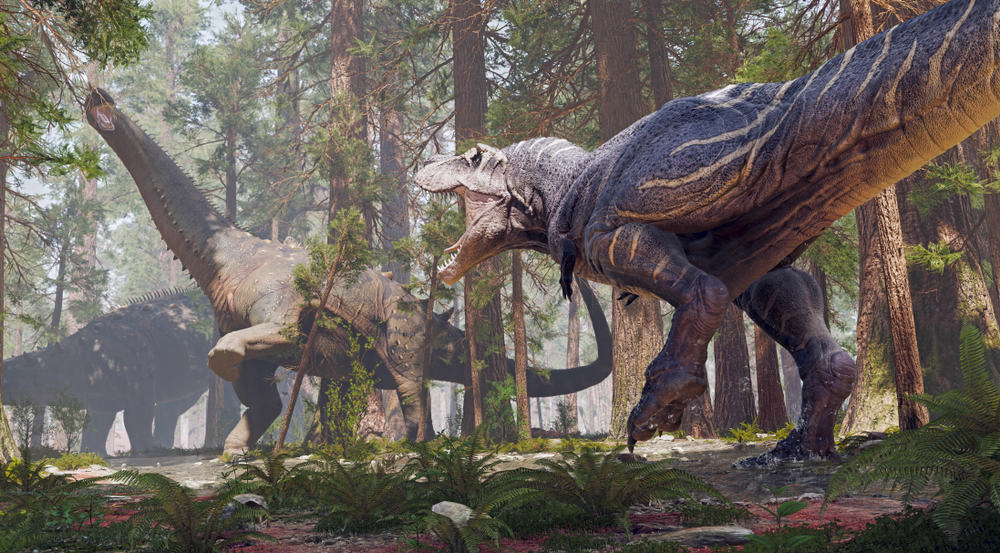 7. Did You Know The Tyrannosaurus Rex Has Relatives?
That's right! A species of dinosaur was discovered around 20 years ago that resembles the T. Rex. There's one catch, however. The new species found by paleontologists is much smaller than the T. Rex we all recognize today. Its name is Suskityrannus hazelae, and it lived over 92 million years ago. This tiny dinosaur was three feet tall and had similar features to a T.Rex. Discovered in New Mexico by paleontologists, Suskityrannus hazelae may help to build the Tyrannosaurus family tree. This new information will help scientists and researchers gain a better understanding of prehistoric creatures. While the fossils found weren't enough to gain a clear understanding, paleontologists are hopeful that more discoveries are to come.
Sterling Nesbitt, one of the paleontologists to help discover the new dinosaur, works for Virginia Tech in the Paleontology department. He believes the fossils found in New Mexico will help scientists build the family tree and determine where Suskityrannus hazelae fits into the equation. Since the dinosaur was so small, it's challenging to find one fully intact, leading to more difficulty understanding the creature. It's believed Suskityrannus hazelae was carnivorous as one of the fossils was found with a partially digested lizard skull inside it. Tyrannosaurs from other parts of the world have helped to discover where Suskityrannus hazelae lands on the Tyrannosaur family tree.