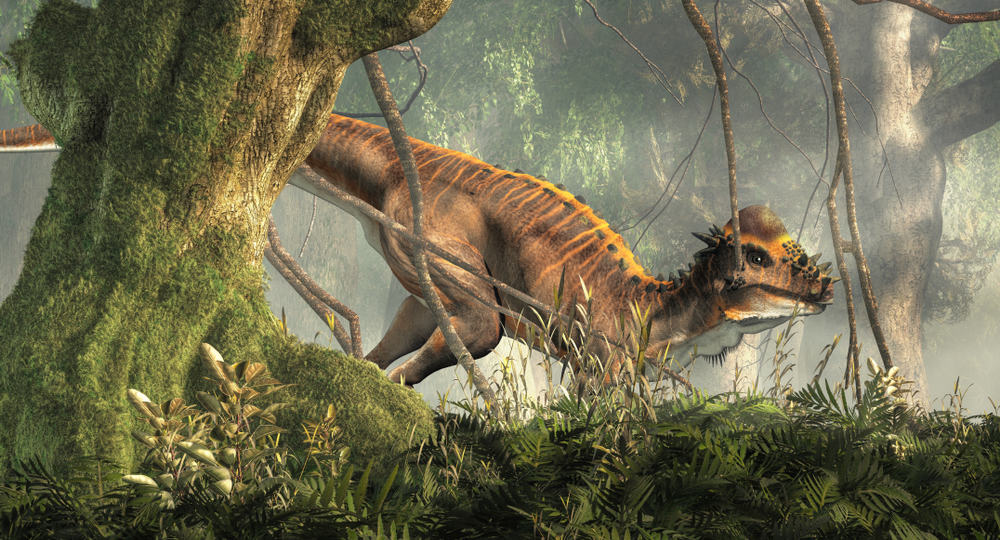 16. Scientists Discovered This Dinosaur Used Its Distinctive Head For Something Else Entirely
This dinosaur isn't a well-known type, but we're sure most of you will recognize it. The Pachycephalosaurus is known for its dome-shaped head, often thought to be used to fight other dinosaurs. Recent discoveries by paleontologists suggest they didn't use it for fighting at all due to the size of the skull. Scientists believe just one impact with another dinosaur would have cracked the crown of the Pachycephalosaurus, causing irreparable damage. The Pachycephalosaurus head was likely used as a showpiece to scare off other dinosaurs. Scientists believe they didn't use the dome shape of their heads for much of anything. That is, upon studying the skulls of these creatures right down to individual cells.
The Pachycephalosaurus thrived during the Late Cretaceous period. It roamed alongside other dinosaurs like the stegosaurus and tyrannosaurus rex. This dinosaur grew to be around 16 feet long and walked on two feet. Its' back legs were strong enough to hold its weight and run, while its front legs were shorter and primarily used for eating. The scientists discovered Pachycephalosaurus mainly in North America in states such as Montana and North Dakota. Researchers have also discovered fossils in places such as Mongolia so that this dinosaur could have lived worldwide! The only difference found in these Pachcephalosaurus' were the shapes of their heads.