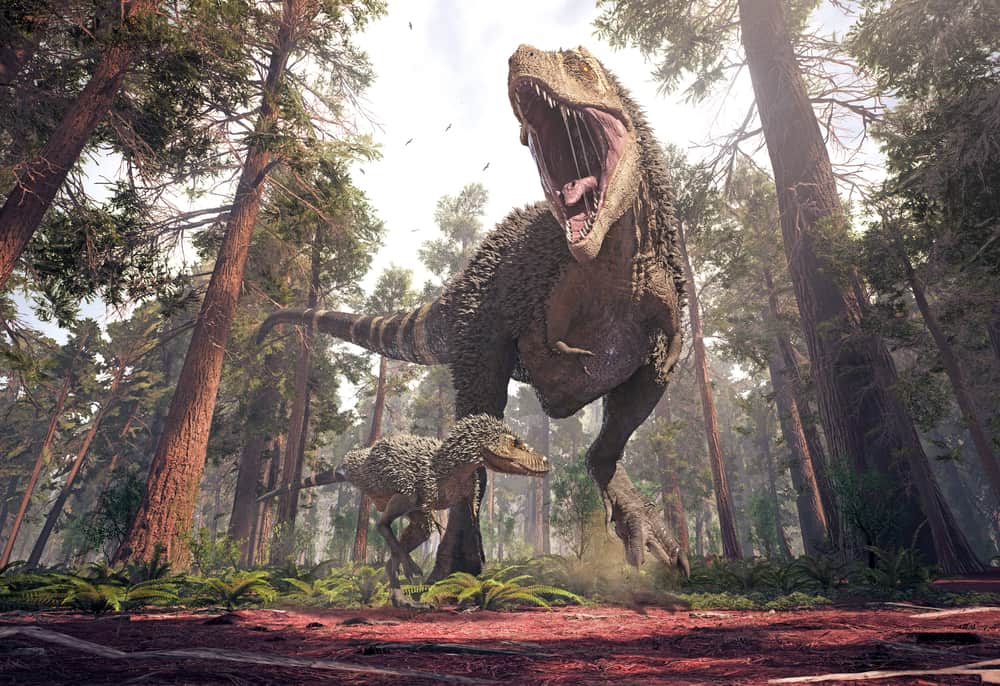 11. An Extraordinary Amount of Tyrannosaurus Rexes Roamed The Earth
We've all seen the movies with dinosaurs and how much destruction a T-rex can cause. Could you imagine a total of 2.5 billion roaming the Earth? It's crazy to think about, but that's how many were roaming during the Cretaceous period. That's many dinosaurs, and it's a wonder that any other types of dinosaurs survived during that time! A study by UC Berkeley released in 2021 posited that because these dinosaurs lived and died for more than 2.5 million years, that at least 20,000 existed at any given time. That gives a total of 2.5 billion T. Rexes during those 2.5 million years.
It really is a wonder that any other type of dinosaur survived with the T. Rexes capability for violence and destruction. UC Berkeley has made strides in the paleontology department using Dalmuth's Law. If you're wondering how they made these calculations to determine how many T. Rexes roamed the Earth, scientists used Dalmuth's Law. This particular law allows scientists to use the population density and body mass of a dinosaur to determine how many lived during a specific amount of time. Since science can never be exact, 2.5 billion is an estimation. However, experts believe the numbers could range from 140 million to 42 billion during the cretaceous period.