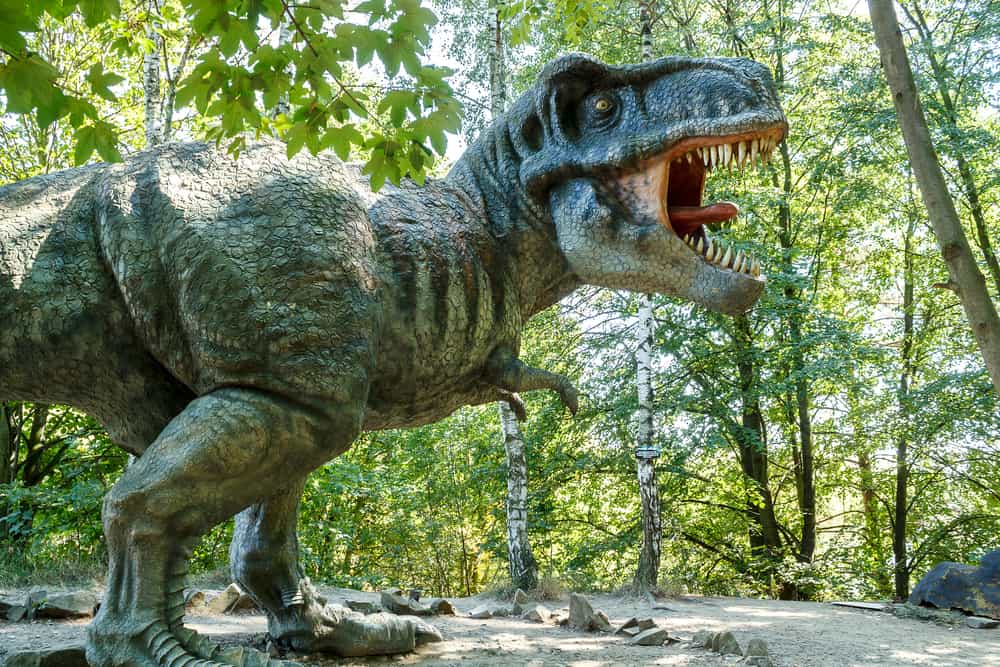 4. These Behemoths Hunted In A Strange Way
The Tyrannosaurus Rex is one of the most well-known dinosaurs. You can find this giant on the big screen, in the toy aisle, and for various decorations and party themes. It's a dinosaur we all know well, or so we thought. Did you know these monsters actually hunted in packs? Initially, these massive dinosaurs were lone hunters, but new evidence has emerged that may change the way we think. Fossils found in Utah at the Grand Staircase-Escalante National Monument tell us a different story. These fossils show that dinosaurs hunted in packs rather than alone. The fossils also indicate something about the way they cared for their young!
Scientists now believe that the Tyrannosaurus Rex was actually a social creature. In fact, this large dino probably even enjoyed the company of others, especially while hunting. We're sure you can imagine how much easier it would be to take down prey when there's a group of these behemoths instead of a lone hunter. Scientists came up with this shocking discovery by studying the fossils of four T. Rexes that were found near each other. Chemical analysis of the soil and fossils show they died around the same time, leading scientists and paleontologists to believe they were hunting together. Keep reading for more interesting dinosaur facts!