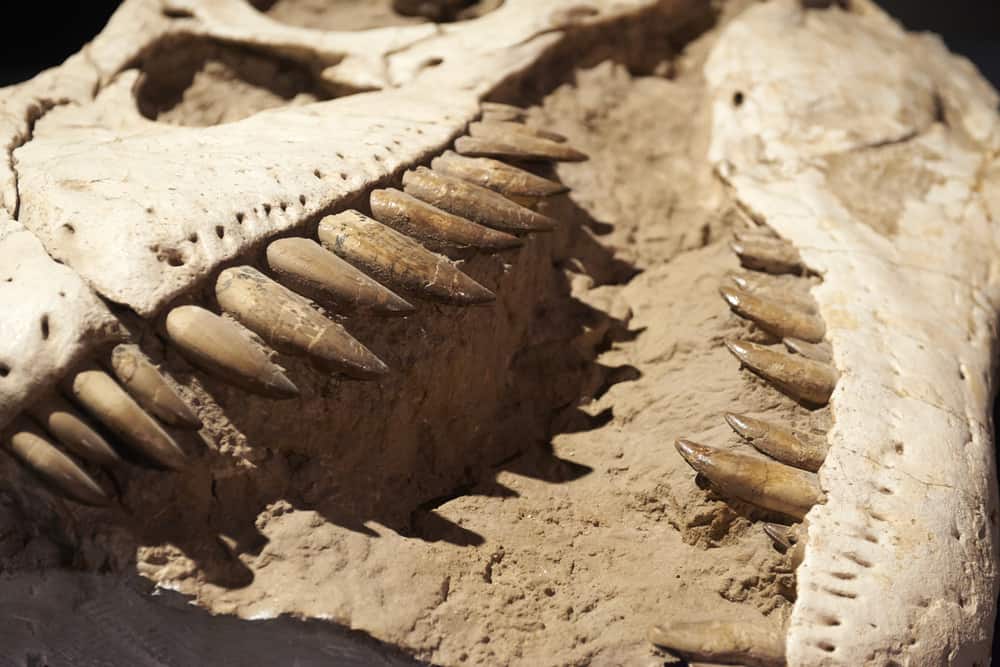 9. A New Discovery For The T. Rex Species Could Lead to New Information
Paleontologists in Canada made a discovery in 2010 that led to a new type of Tyrannosaur called 'The Reaper of Death.' This new species was the first discovered in fifty years in Canada. It predates the T. Rex by at least twelve million years. Its technical name is Thanatotheristes degrootorum, which translates from Greek to mean Reaper of Death. A Ph.D. student by the name of Jared Voris find this fossil. He first saw fossils in the Royal Tyrrell Museum that didn't look like a typical T. Rex skull. The skull had vertical ridges along the jawline that didn't match any known species.
In 2010, when exploring the area surrounding the Bow River, Jared Voris found skull fragments. His advisor, Darla Zelenitsky, believes this Tyrannosaur is a new species different from the T. Rexes we all know from television and history books. This find is fantastic for Canada as a new species hasn't been discovered in fifty years. It's believed that The Reaper of Death roamed the Earth 79 million years ago during the Late Cretaceous period. Paleontologists believe this behemoth was at least 8 feet tall, weighing at least two tons. It also had 2.7- inch-long teeth used for tearing into the flesh of other dinosaurs, birds, and fish.