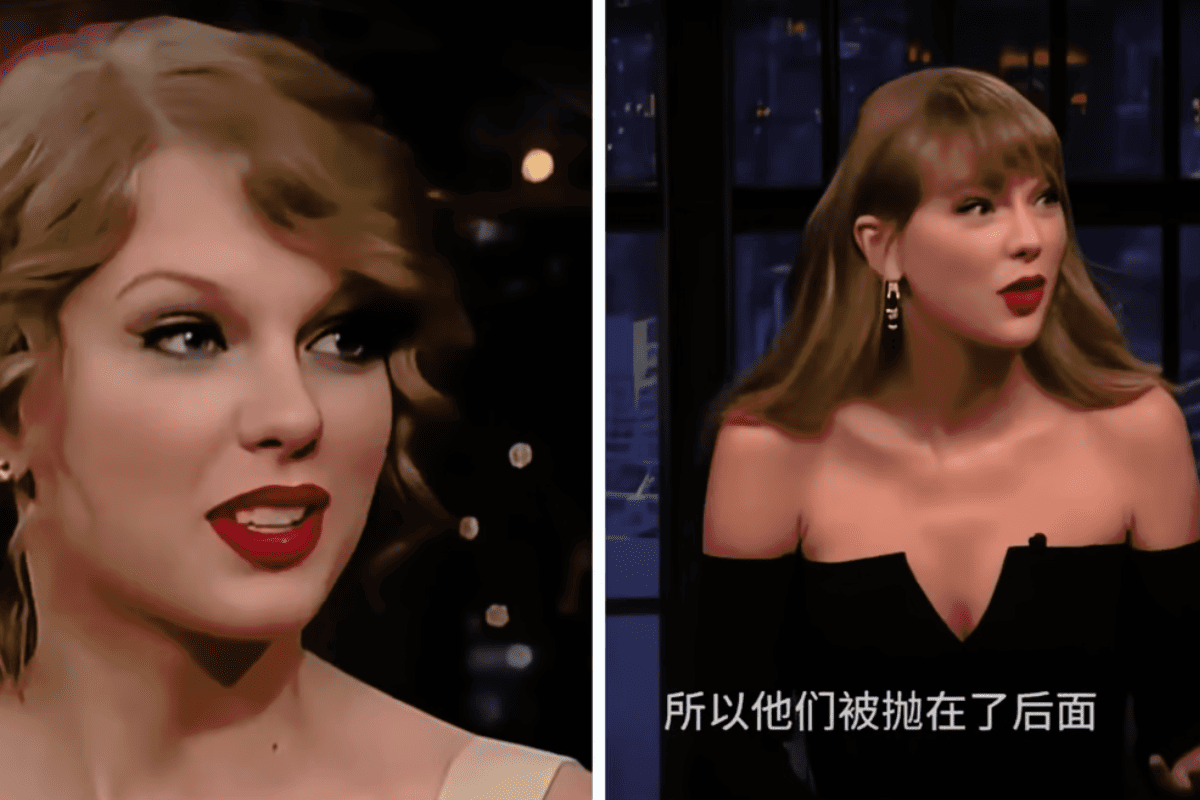 Deepfake Taylor Swift Speaks Mandarin
Taylor Swift captivates Chinese audiences by effortlessly speaking fluent Mandarin. The AI-generated clips, crafted with technology from Chinese startup HeyGen, depict Swift engaging in a talk show conversation about her recent travels and musical inspirations—all while flawlessly syncing her Mandarin speech with her lip movements. The video quickly went viral, accumulating millions of views on social media platforms and prompting widespread discussion about the potential ramifications of AI dubbing technology.
While many Chinese citizens marveled at the realism of the deepfake, concerns about its misuse surfaced. Some expressed worry about the technology being employed for deceptive purposes, such as creating convincing fake news. The ability of AI to simulate both voice and mouth movements raised fears about the ease with which people might be misled. Despite these apprehensions people remain optimistic by suggesting creative applications, such as translating and dubbing entire television series. The video captures the ongoing debate around the ethical use of deepfake technology and the challenges of regulation in the face of its rapidly advancing capabilities. In China laws regarding deepfakes are already in effect. Recent regulations mandate the labeling of AI-altered content and the collection of consent from individuals depicted, reflecting efforts to address concerns about misinformation and privacy. However, the enforcement of these rules remains an ongoing challenge.