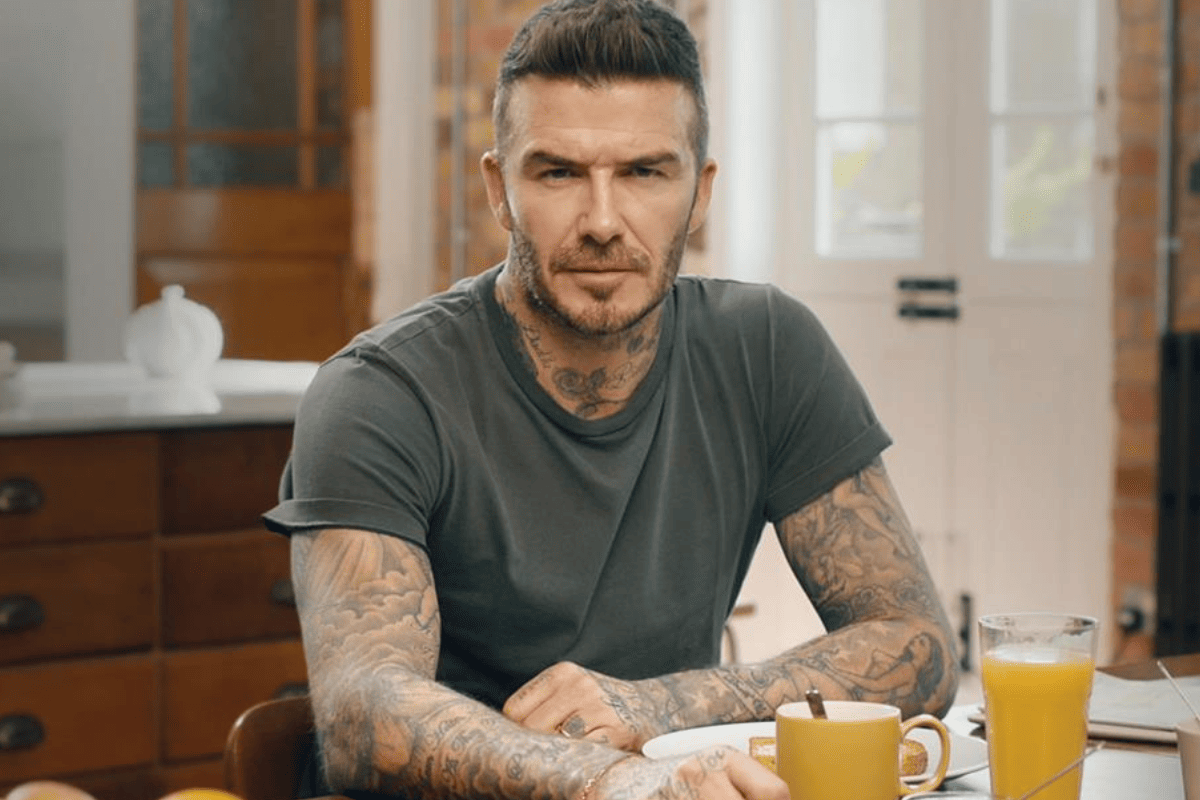 David Beckham Uses Deepfake Technology for Good
In a global campaign, David Beckham lends his voice to the fight against malaria, delivering a multilingual appeal in nine languages using controversial deepfake voice technology. The 55-second spot by charity Malaria No More, titled "Malaria must die, so millions can live," skillfully employs video synthesis technology from UK company Synthesia to make Beckham's appeal appear seamlessly multilingual. While the campaign aims to raise awareness for the world's first voice petition against malaria ahead of the Global Fund Replenishment Conference in October, Synthesia's deepfake technology has raised concerns about its potential misuse, with fears that it could be employed to doctor videos of politicians or newsreaders for fraudulent purposes.
Beckham, a founding member of Malaria No More's UK leadership council and a Unicef goodwill ambassador, speaks passionately in the campaign, representing diverse voices from around the globe, including malaria survivors and doctors fighting the disease. Despite the innovative use of artificial intelligence in video synthesis, the technology's potential dark side overshadows worries expressed by politicians about the threat of deepfakes to democracy. The campaign, created by R/GA London, encourages people to add their voices to the petition, emphasizing the power of voice as a medium to draw attention to one of the world's oldest and deadliest diseases.
Where Do We Find This Stuff? Here Are Our Sources:
Kylie Jenner Deepfake: https://www.glamourmagazine.co.uk/article/kylie-jenner-tiktok-lookalike
Morgan Freeman Deepfake: https://www.creativebloq.com/news/morgan-freeman-deepfake
Tom Cruise Deepfake: https://www.cnn.com/2021/08/06/tech/tom-cruise-deepfake-tiktok-company/index.html
Volodymyr Zelenskyy Deepfake: https://www.npr.org/2022/03/16/1087062648/deepfake-video-zelenskyy-experts-war-manipulation-ukraine-russia
Nancy Pelosi Deepfake: https://www.cbsnews.com/news/doctored-nancy-pelosi-video-highlights-threat-of-deepfake-tech-2019-05-25/
Mark Zuckerberg Deepfake: https://www.vice.com/en/article/ywyxex/deepfake-of-mark-zuckerberg-facebook-fake-video-policy
Former President Obama Deepfake: https://www.vox.com/2018/4/18/17252410/jordan-peele-obama-deepfake-buzzfeed
Queen Elizabeth Deepfake: https://www.theguardian.com/technology/2020/dec/24/channel-4-under-fire-for-deepfake-queen-christmas-message
Scarlettt Johansson Deepfake: https://www.vulture.com/2018/12/scarlett-johansson-ruminates-on-deepfake-porn-of-her-image.html
Emma Watson Deepfake: https://www.thedrum.com/news/2023/03/08/after-emma-watson-deepfake-ad-scandal-experts-share-risks-and-rewards-synthetic
Joe Rogan Deepfake: https://mashable.com/article/joe-rogan-tiktok-deepfake-ad
Tom Hanks Deepfake: https://www.kcra.com/article/tom-hanks-ai-dental-video-ad/45415149
MrBeast Deepfake: https://www.nbcnews.com/tech/mrbeast-ai-tiktok-ad-deepfake-rcna118596
Robert Pattinson Deepfake: https://www.insider.com/tiktok-robert-pattinson-dancing-deep-fakes-people-believed-2023-1
Kim Kardashian Deepfake: https://www.vice.com/en/article/j5wngd/kim-kardashian-deepfake-mark-zuckerberg-facebook-youtube
Boris Johnson Deepfake: https://www.vice.com/en/article/8xwjkp/deepfake-of-boris-johnson-wants-to-warn-you-about-deepfakes
Taylor Swift Deepfake: https://radii.co/article/taylor-swift-deepfake-video
David Beckham Deepfake: https://www.campaignlive.com/article/deepfake-voice-tech-used-good-david-beckham-malaria-campaign/1581378